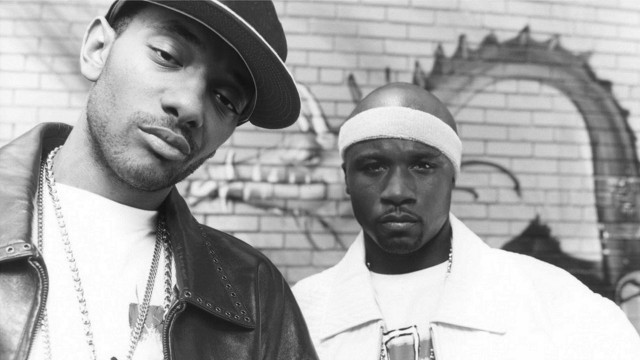 HARD SUMMER MUSIC FESTIVAL 2017 has plans for MOBB DEEP FOREVER, a celebration of PRODIGY's life, a tribute to the recently passed iconic rapper, on SATURDAY, AUGUST 6th.
The tribute includes a traditional set from MOBB DEEP's HAVOC, joined by special guest performers and will feature a specially designed video presentation of memorials for PRODIGY from around the world. A-TRAK will also perform a tribute DJ set.
MOBB DEEP FOREVER headlines the purple stage at HARD SUMMER, which also includes SKEPTA, YEHME2, E-40, BRODINSKI, UNCLE JXM, GHETTS, PROBLEM, UFFIE, OSHI and MAD ZACH.
Other highlights of HARD SUMMER include SNOOP DOGG, who will perform his seminal album "Doggystyle" live in its entirety for the first time, headliners MIGOS and RAE SREMMURD, U.K. hip-hop & grime acts SKEPTA, JME (for his first WEST COAST play), GHETTS, MADAME X, DAVE and AJ TRACEY — making his first-ever festival appearance along with major hit producer MIKE WILL MADE IT, TY DOLLA $IGN, TINASHE,