Radio Facts: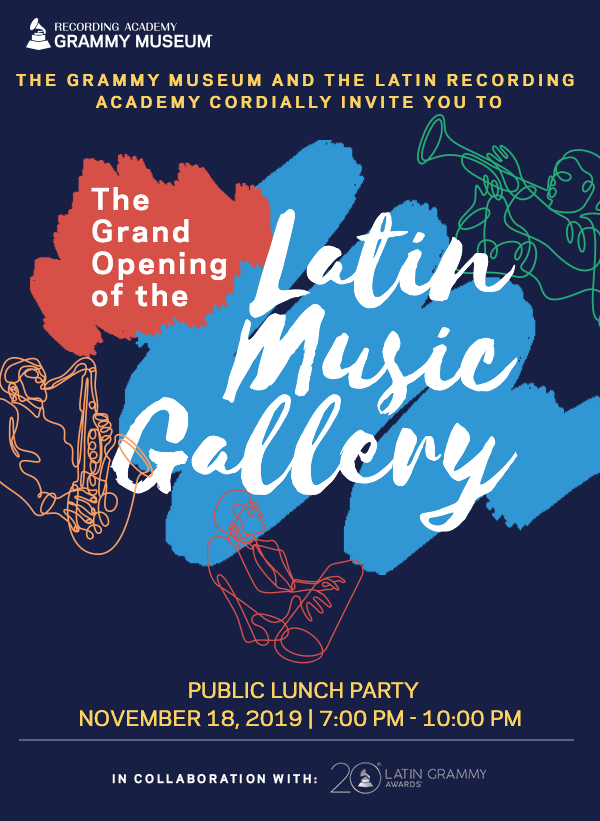 GRAMMY Museum's Latin Music Gallery Launch Party on 11/18
Please join us at the GRAMMY Museum to celebrate the opening of our new Latin Music Gallery, which is featuring its debut exhibit, Latin GRAMMY®, 20 Years Of Excellence, and a first chance look at our new third floor interactives and experiences.
Be among the first to see the exhibition, which includes original artwork, personal items, instruments, and more from Latin GRAMMY – and GRAMMY-nominated and – winning Latin artists such as Alejandro Saenz, Emilio Estefan, Juanes, Luz Rios, Maná, Shakira, Ricky Martin, and Vicente Fernandez. The exhibit will run through Spring 2020.
The newly renovated third floor also includes a refreshed On The Red Carpet exhibit, presented by Delta, including GRAMMY Awards look from Alicia Keys, BTS, Michelle Obama, Nipsey Hussle, Rihanna, and more. The Mono To Surround interactive will be upgraded to a Mono To Immersive experience and the interactive GRAMMY and Latin GRAMMY timeline will now have user controlled capabilities.

The event is free and open to the public, and will have DJ spinning music all night, experiences and takeaways, drinks available for purchase, and more!
Entry is granted on a first-come, first-served basis. RSVP does not guarantee admission to the Museum if event reaches capacity. Ride Share is strongly encouraged.