Radio Facts: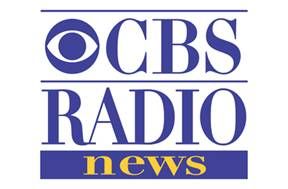 Listen to wall-to-wall election coverage from CBS RADIO NEWS this election night, available for the first time on the CBS Radio iPhone app, Radio.com and AOL Radio.
No matter where you are "" in the car, at the gym — hear the coast-to-coast projections live as the numbers roll in, straight from the experts at CBS NEWS. Top name newsmakers from both major political parties, as well as CBS News political analysts and commentators will join the CBS election team anchored by CBS News National Correspondent Dan Raviv.
CBS RADIO NEWS correspondents will be situated at campaign headquarters across the country "" from the Tea Party headquarters in Washington , to a watch-party in "bellweather" Ohio , to Harry Reid headquarters in Las Vegas — CBS RADIO NEWS will be there.
Continuous coverage will begin at 7pm ET/4pm PT, and will run until at least 12am ET/9pm PT.
CBS RADIO NEWS will also be live tweeting on election night, with CBS News projections and reports from the field. Follow CBS RADIO NEWS on Twitter @CBSRadioNews.