QINGPU-SHANGHAI, China — He was just 11 years old, living in Houston, a Boy Scout, and ultimately, an Eagle Scout, who was dropped off by his grandfather in what he thought was the wilderness at Slumber Falls Camp in New Braunfels, Texas. Michael Kristopher Lewis immediately felt the camp was not a place for him. And to make matters worse, there was no cellphone to call his grandfather to come back and get him, so he called home, which was about four hours away. And just as a loving grandfather would do after returning home, he turned right around to go and pick up his grandson. But it was the next thing to happen that changed Lewis' camp life forever.
Lewis had a fall while waiting for his grandfather to arrive. A counselor rushed to his rescue and uttered these simple but powerful words to Lewis, "This is a safe place. Everything will be okay." It was this moment that defined Lewis' career today as an entrepreneur, the owner of You Mei Camp Education (YMCE) in China.
From Houston to China, that was the big jump. But the story is too deep to jump from the beginning of Lewis' journey to his current point at which he runs a $15 million-dollar-and-growing company. This company started as a partnership between just two people, Lewis and Marco Reyes, in a small office that doubled as a sleeping quarters. Lewis detailed his humbling experience as a new business owner.
"Our first three years, I lived in my office because we couldn't afford an apartment and office. I lived in my office upstairs. We were not breaking even. I had to get another job to pay rent."
The partnership was YMCE, essentially an agency that sent Chinese children to the U.S. (mainly, in the Northeast) to experience traditional American camp life. At that time, the agency was only servicing 25 children, a very low number and the reason for breaking even in expenses and revenue. Today, there are 5,000 children and growing. Even the employee count has grown from the two business partners to 38 full-time employees, and a new camp is being built in Beijing at the site of the 2008 Summer Olympics (the camp will preserve Shunyi Olympic Rowing-Canoeing Park, the specific site for the rowing competition).
"This is crazy to me," an excited Lewis said. "It is a blessing. It's crazy. It's such a blessing. I still find it very surreal. It was like four years ago. It seems like a long time ago, but it's not long ago."
Four years ago, the number of children went from 25 to 75 while partnering with the 30-plus camps in the U.S. On May 31, 2016, the contract was signed for Camp Greenwoods. And two weeks later, there were 250 students in the Camp.
Camp Greenwoods is among a number of brands under Lewis' company, YMCE. The additional brands are Stateside Adventures, YM Scouting, and You Mei Academy.
Lewis' business success sounds like that of an experienced international businessman, and it is. So just how did Lewis gain his international business knowledge? It was from Huston-Tillotson University, where he majored in international business and minored in philosophy. And just like a dream come true, he opened an international business.
A W.E.B. Du Bois scholar, a ranking officer in the college chapter of Omega Psi Phi Fraternity, Inc., junior class president, and director of communications for the business club, HT helped shape Lewis' future success.
"I learned a lot about myself (at HT)," Lewis recalled. "Values, family, and friendships were key elements. We used to say, 'We all we got.' That was my saying because the teachers looked out for us. We were like a big family. We looked at each other, motivated each other. Of course, we had the 'crazy cousin' friend, but he was still family," Lewis shared as a humorous moment.
When entering HT in 2003, Lewis already had some international exposure. Lewis would agree that he had the coolest grandfather. At 14, his grandfather took Lewis to Mexico. At 16, he was in the Bahamas. And there were many road trips in between with his grandfather, Melvin Patridge.
Patridge graduated from "HT" in 1946 and taught here. Patridge's sister, Ester, also graduated from HT and taught here. Patridge also was a member of Omega Psi Phi Fraternity, Inc. Lewis and his grandfather shared a bond that could not be broken.
Lewis built upon his grandfather's international travels by studying abroad while at HT. Lewis was determined to not limit himself to living in the U.S. He was an adventurous person. During the summer following his freshman year, he travelled to France and Spain with his professor, Dr. James Kraft.
"I had an amazing time," Lewis recalled. "Once I started traveling, it was difficult for me to stop."
Lewis gives a huge amount of credit to Dr. Steven Edmond, HT's dean of the School of Business and Technology. Lewis worked for Dr. Edmond for two years while a student. Ultimately, Dr. Edmond connected Lewis with another student in 2007 for a trip to China. Lewis graduated from HT in 2007 with a 3.75 GPA and never looked back to the States. He found a new home, and it was China.
There in China is where Lewis earned his Master of Business Administration (MBA) in 2010 and did a lot of odd jobs such as private lessons, car show logistics, and presentations on TV shows. He also taught English at a Korean international school.
Then, Josh Li walked into Lewis' life; Li was the first investor in Lewis' business. Li's investment is what allowed Lewis to soon quit his teaching job. Out walks Lewis, honorably, and on the same day, in walks the announcement that Lewis' wife, Kay, will be giving birth to their son, Elias.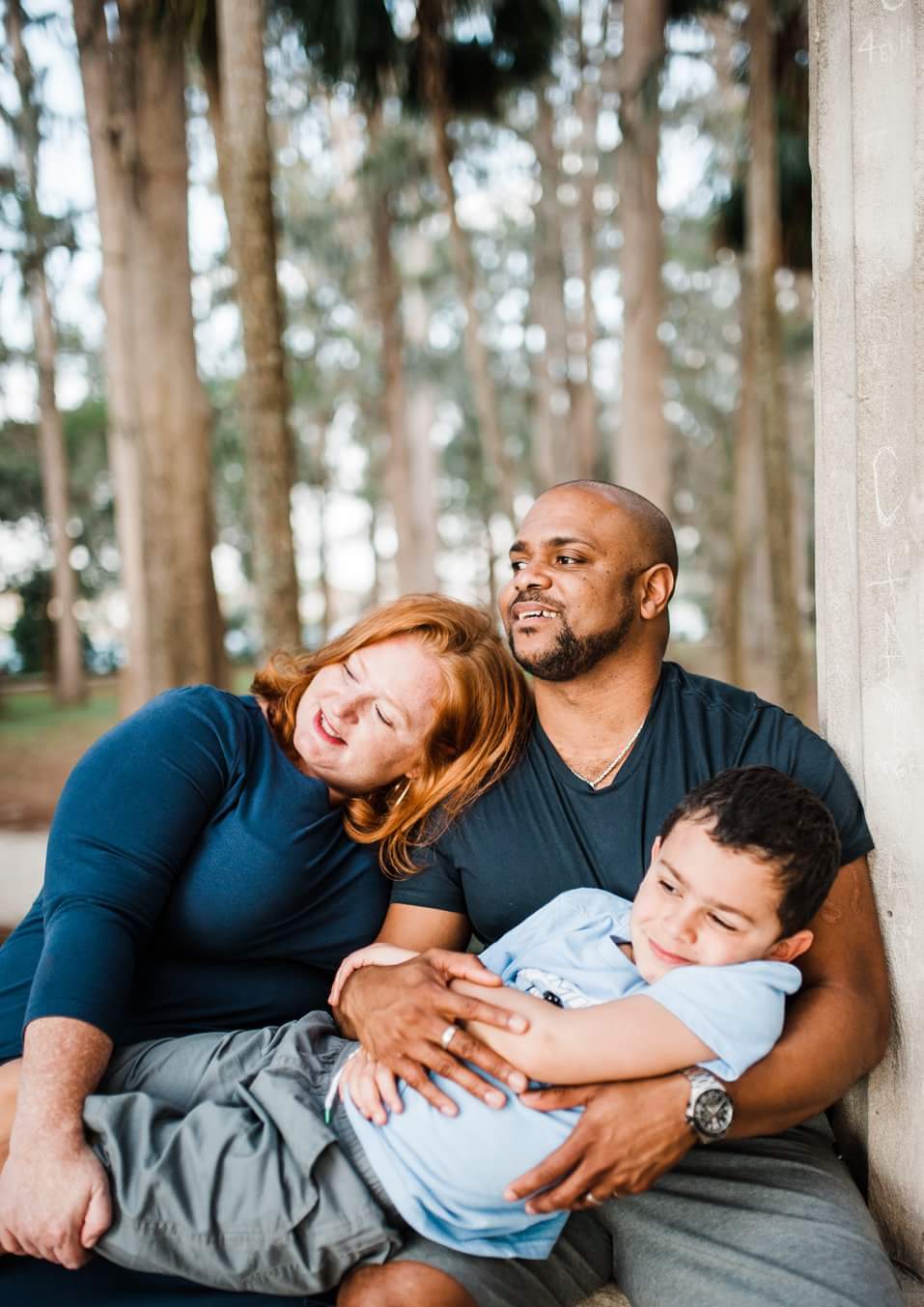 "I actually quit my job the day I found out I was having my son. Basically, we found out we were having two babies (Elias and a new company)," a chuckling Lewis said. Lewis gives much credit to his wife for taking care of a majority of their living expenses during these early tough times.
"She helped us to keep going," Lewis said.
Now, Elias is seven, and seven is the exact number of years that Lewis has been in his business.
"So my son has grown up with my business."
Lewis' business has a mission that brings Lewis full circle to his early camp experience. The mission is to create a safe place for children so that camp can change their lives.
Camp changed Lewis' life, and he wants his now three camps in China to change other children's lives.
Lewis has a 10-camp plan that he would like to see materialize over the next five to six years.
The recipe for Lewis' success has one important ingredient: perseverance.
"That's basically it. You just have to keep pushing. Living in China is difficult. A lot of people don't make it. It takes a special person, a tough person. You are 12,000 miles from family. But people here tend to support each other. People here are really friendly people, but if you don't push through it, you won't get anywhere."
Lewis' advice to new and returning HT students is to take any opportunity that they can to see the world.
"The more you see, the more you learn. The ability to perceive the world through experiences allows you to handle any types of challenge in most ways people can't because you have different perspectives."
Lewis has been living in China now for more than a decade. He learned the native language not only verbally but also bodily.
"When you learn how to use your body language and express yourself through your feelings, it's special. You see many people crying when they leave friends and family to travel back home. There are a lot of things you can do when you start thinking other than, 'I can't.'"
Lewis said "I can" leave Houston and explore the world. He did, and now, he is helping children do the same in China through his camps.
One thing is for sure, Lewis reiterated, "camp changes your life."
###