Ramon Foster Brings Superstar Sports Talk to Nashville Morning Radio Starting Wednesday, September 9th on 104.5 The Zone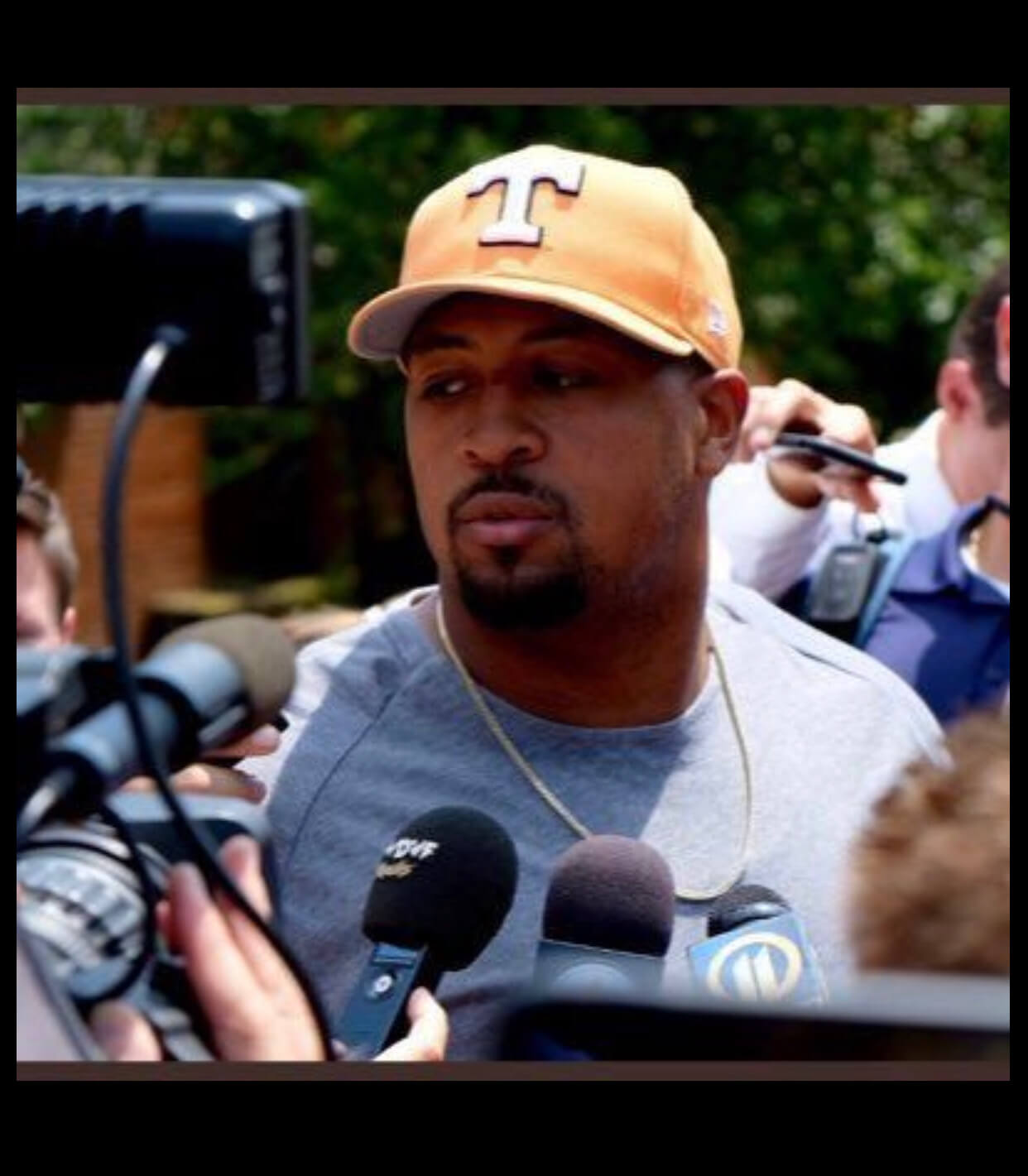 CUMULUS MEDIA announces that Sports Talk radio station 104.5 The Zone/WGFX-FM in Nashville, TN, is the new broadcast home of NFL and Vols football superstar Ramon Foster, former Tennessee Volunteer and 11-year Pittsburgh Steeler Offensive Lineman, who joins the station's weekday lineup as new morning show host. Fresh out of the NFL, Foster brings an insider's perspective to 104.5 The Zone, joining Co-Host Jason Martin, Monday through Friday from 6:00am-9:00am. Foster and Martin deliver high energy, entertaining and engaging sports talk covering the news of the day and all things sports, including special guests and luminaries across the sports galaxy. Foster debuts on 104.5 The Zone on Wednesday, September 9th.
Foster, a force on the Steelers offensive line for the past 11 seasons and the second-longest tenured player in Steelers history, announced his retirement from the NFL team in March. He first signed on with the Steelers as an undrafted rookie free agent following the 2009 NFL Draft out of the University of Tennessee. In all, Foster started 145 of the 160 games he played in, both of those ranking as second-most in team history at the position, including starting all 14 of the games he played in 2019. One of the most respected players on the Steelers roster throughout his career, he has consistently spoken out through the media when the time was right. Foster has also been a leader in the community, helping to spearhead the team's Social Justice Program the last two seasons.
A Tennessee native, Foster played college football for the Tennessee Volunteers, earning the nickname of "The Big Ragu" in a career total of 44 games. He is a Vol For Life, with All-SEC honors as a freshman and junior.
Paul Mason, Program Director, 104.5 The Zone/WGFX-FM, said: "From the moment I met Ramon Foster, I knew he was the right person for this role. Not only is he a Vol For Life with many years in the NFL, but he is also very likable, a great story teller, and is just flat out interesting to listen to. I'm extremely excited and happy for our listeners!"
Allison Warren, Vice President/Market Manager, Cumulus Nashville, noted: "Foster joins an all-star line-up on 104.5 The Zone. He brings with him a deep history with the Tennessee Volunteers, a wealth of experience and expertise as a former NFL player, and beyond that, a passion for his community and family."
Ramon Foster commented: "I've loved my experiences in the media throughout my 11-year career as a professional football player. It's important for players to have a voice to express their thoughts clearly for their fan bases and community to lend some understanding. I'm a VFL that can't wait to talk sports and hope I can lend a level of expertise to 104.5 The Zone listeners as they go about their day."