Originally posted December 10, 2008 – At press time, it's not known what caused the death of Quincy Smith, 24, who was involved in a reported domestic assault in early Tuesday. Five officers were later put on leave.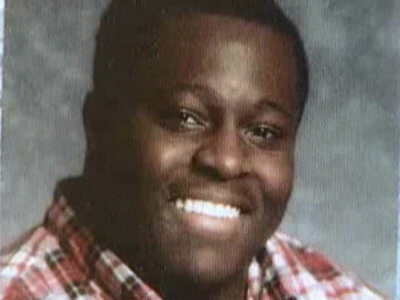 Authorities are investigating what caused the death of a domestic assault suspect and former radio DJ in Minneapolis Tuesday after he fought with police and was shot with a Taser. Quincy Smith, 24, of Minneapolis, who died early Tuesday after the confrontation with police, worked at the north Minneapolis Radio Station KMOJ Radio for less than two years, the Radio Station said. He was on the air five nights a week as "Q the Blacksmith," until about a year ago.
The Hennepin County medical examiner's office has not yet determined Smith's cause of death. Around 12:45 a.m., Minneapolis police officers were called to a home in the 1000 block of Knox Avenue N. on a report of a domestic assault involving a man with a rifle, said Minneapolis police spokesman Sgt. William Palmer.
When officers arrived, they found Smith outside of the home. At one point, an officer did see him with a long gun, but Smith was out of sight of the officers for a period of time, Palmer said. A gun has not been recovered, Palmer said.
As the officers tried to arrest him, Smith struggled and was shot with a Taser, Palmer said. Shortly after Smith was subdued, he had a medical problem and paramedics were called, Palmer said.
Smith was taken to Hennepin County Medical Center, where he died.
The five officers involved in the incident are on stand ard paid administrative leave, Palmer said. They are officers Carlos Baires-Escobar, Shawn Brand t, Timothy Devick, Christopher Humphrey and Nicholas McCarthy. A sixth officer who witnessed the incident is also on paid administrative leave.
Both the homicide and internal affairs units are investigating the death. There have been no other deaths from Taser use by Minneapolis police this year or last year.
Several deaths of local people who were Tasered by police in the past few years have been attributed, in part, to other causes.