Radio Facts: Radio Facts: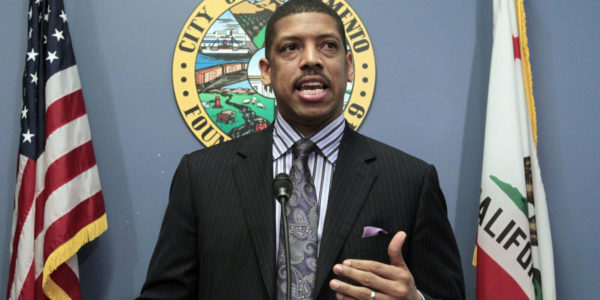 As stores burn, S.W.A.T teams assemble, and angry citizens flood the streets of Baltimore, some politicians have remained silent while others are taking this opportunity to support Baltimore Mayor, Stephanie Rawlings-Blacek.
U.S. Conference of Mayors President Sacramento Mayor Kevin Johnson issued the following statement in response to the death of Freddie Gray and the situation in Baltimore, MD:
"On behalf of the nation's mayors, I want to register our strong support for Baltimore Mayor Stephanie Rawlings-Blake, Police Commissioner Anthony Batts, and the people of Baltimore at this difficult time. Despite their pleas, as well as those of the family of Freddie Gray and numerous community leaders, tragically, violence and looting have occurred. We pray for a quick and peaceful resolution to the current situation.
"We send our condolences to the family of Freddie Gray. We also send our hope for a quick recovery to the police officers injured today in their efforts to maintain and restore peace.
"The nation's mayors urge that any further protests be peaceful and non-violent, as is the right of all Americans under the Constitution."