Radio Facts: Radio Facts: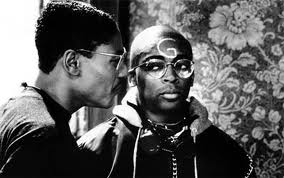 On five Thursday nights in May, ASPiRE will air a series of "Groundbreakers in Film," including premieres of Spike Lee's incandescent first two films; a popular sequel to Sidney Poitier's In the Heat of the Night; and an acclaimed 2008 TV revival of one of the most important plays of the 20th century. Richard Prior's outrageous Bustin' Loose also airs. All times are EST/PST.
"These five films each represent distinct achievements in our entertainment history, from true leaders and entertainers who always stir and provoke us," said ASPiRE General Manager Paul Butler. "The films remain as thought-provoking and fun today as ever."
The five films airing in May on ASPiRE include:
· She's Gotta Have It "" Spike Lee's award-winning debut feature is a provocative portrayal of an independent 80's woman struggling to maintain her identity while the men around her strive to control and define her. (Stars: Tracy Camila Johns, Tommy Redmond Hicks, John Canada Terrell, Spike Lee, Raye Dowell. S. Epatha Merkerson and director/cinematographer Ernest Dickerson also appear.). Hosted by Laurence Fishburne. Thursday, May 2, 8 p.m. & 11 p.m.
Fact: The highly stylized, black-and-white film features a jazz score by Lee's father, Bill Lee, who played bass for artists including Cat Stevens, Harry Belafonte, Aretha Franklin, Odetta, Simon & Garfunkel, and Bob Dylan.
· School Daze "" Based in part on Spike Lee's experiences at Atlanta's Morehouse College, Spelman College and Clark Atlanta University, his second feature dares to take a taboo-smashing look at black college life like no film before or since. An urban musical-comedy, it tackles issues of real and perceived racism that stimulate conversation. (Stars: Laurence Fishburne, Giancarlo Esposito, Tisha Campbell, Ossie Davis, Bill Nunn, Branford Marsalis, Kadeem Hardison, Spike Lee). Hosted by Laurence Fishburne. Thursday, May 9, 8 p.m. & 11 p.m.
Fact: In 2009, the singer Alicia Keys paid homage to School Daze in the music video for her song "Teenage Love Affair."
· Bustin' Loose "" In this light comedy, Richard Pryor plays an ex-con who gets a second chance after violating his probation. School teacher Vivian Perry (Cicely Tyson) hires him to repair and drive a bus for a group of special needs children from Philadelphia to Ms. Perry's farm in Washington state, where the kids can grow up clean and untroubled. The ride proves to be a learning experience for all involved. Paul Mooney also stars. Hosted by Laurence Fishburne. Thursday, May 16, 8 p.m. & 11 p.m.
Fact: Roberta Flack wrote and performed music for the movie.
· They Call Me MISTER Tibbs! "" In this exciting sequel to In the Heat of the Night, Sidney Poitier reprises his star turn as homicide Detective Virgil Tibbs. Based in San Francisco, Tibbs is called in to investigate a liberal street preacher and political organizer suspected of murdering a prostitute. Domestic woes, including a frustrated wife and a rebellious teenage son, also vex Tibbs. The film's score was written by Quincy Jones, and exemplifies his trademark funk style in the early 1970s. (Stars: Sidney Poitier, Martin Landau, Barbara McNair, Edward Asner). Hosted by Laurence Fishburne. Thursday, May 23, 8 p.m. & 11 p.m.
Fact: This film marks the last appearance of pioneering Puerto Rican/Brazilian radio/stage/screen/TV actor Juano Hernández, who died in July 1970, a few days after the film premiered.
· A Raisin in the Sun (2008) "" A modern take on the classic 1959 play about a black family living on Chicago's South Side who anticipates the life-altering changes and happiness that a $10,000 life insurance check can bring in the wake of the father's death. Based on the play by Lorraine Hansberry, this acclaimed drama centers around a money-obsessed adult son; his wife who wants a good life; his sister who dreams of being a doctor; and his mother who wants to fulfill the dream of homeownership she shared with her late husband. (Stars: Phylicia Rashad, Sean Combs, Audra McDonald, John Stamos, Sanaa Lathan). Thursday, May 30, 8 p.m. & 11 p.m.
Fact: The title was inspired by poet Langston Hughes' reflection that a deferred dream dries up like a raisin in the sun.