Epic Records' Chairman and CEO talks about her thoughts on the current music industry.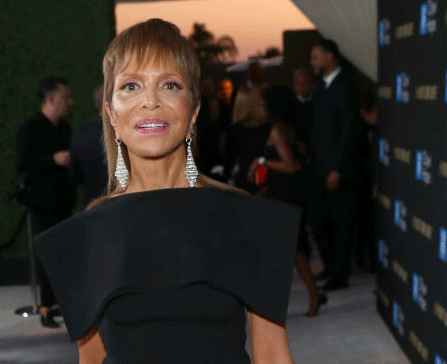 Radio Facts – She is the Chairman and CEO of Epic Records and her history in the industry is inundated with enough success stories to fill this entire site. Her legacy has made her one of the most respected executives in the music industry. She has worked for several decades in an industry where most careers last 20 years max and she's still energetic and excited about the future of the industry as she continues to work with her amazing staff which includes Traci Adams, EVP of Promotions for Ep

ic and Dontay Thompson SVP Rhythm Crossover, to orchestrate some of the biggest chart-topping hits.
Radio Facts Some think that radio is a dying industry, your thoughts?
Sylvia Rhone: I'm not sure the existing research model of radio is sustainable in this new environment. Streaming platforms have the ability to produce data-powered feedback instantaneously and make it easier for fans to discover unknown artists and explore new music. Radio must adapt to this constantly evolving landscape that can now be curated by the listener, or it will face tremendous challenges in the future.
What are three of the first pieces of advice that you would give a new artist?
Aspire to be an artist that can help lead the culture – music has the potential to influence every corner of the globe. If you deliver something authentic and original, you're going to make an impact. A new artist willing to share their emotions and vulnerability can still illuminate the truth in ways we never dreamed possible.
Be true to your vision – create music you can stand by. Don't be representative of a brand or music space that you don't believe in.
Don't avoid the work – there are so many layers to success and unlimited platforms to develop a fan base. The energy and excitement of bringing that first song to the world is like no other feeling you will experience. Enjoy it!
"We need to be more conscientious, and strive to ensure our executive leadership positions reflect the cultural, racial, and gender-role shifts that have transformed our society."
Where do you think the industry as a whole is headed and how can we be prepared?

It's difficult to predict the future because of the seismic changes that have taken place in the past decade, but the industry has realized technology can be our ally. Streaming has come of age; we've embraced innovation, and now understand the consumer better because of it. At the same time, it's the creative side of our business that still moves the needle. We must continue to accelerate new methods of creating, curating, and sharing content. That also means embracing the constant cycle of disruption and evolution that comes with technology and work to deliver to the consumer a more immersive music experience.
What do you think is the secret to succeeding in the music industry as an executive?
I believe it is always important to bring something new to the table. Try to contribute a new idea every day and then put that idea into action. And don't be afraid to push the envelope. You must also develop the confidence to solve the real problems that can make or break a project.
You don't need to be perfect, but you do need the strength and stamina to overcome the ups and downs that are part of the challenge. And build relationships along the journey because no one succeeds without a great team fighting alongside you in the trenches.
Who are some of the up and coming industry Women that you think are headed for major success?
There are many women who have become successful role models in our business, but it is just as important to note those who still feel undervalued. The music industry has made great strides in identifying and developing young minority talent, but it can still be a very insular business. We need to be more conscientious, and strive to ensure our executive leadership positions reflect the cultural, racial, and gender-role shifts that have transformed our society. As far as up-and-coming women making an impact, I don't know everyone, but these are women I can speak for: LaTrice Burnett, Traci Adams, Margeaux Rawson, Lisa Brunson, and Nicole Wyskoarko, to name a few.
Originally posted 9/26/17