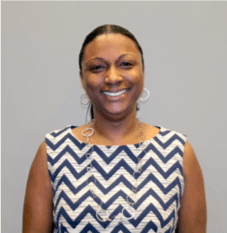 Entercom, a leading media and entertainment company and one of the two largest radio broadcasters in the U.S., today announced that Ivy Savoy-Smith has been promoted to the role of Senior Vice President and Market Manager of Entercom Washington D.C., effective immediately. She will report to Bob Philips, Chief Revenue Officer and Regional President, Entercom.
"During her time here at Entercom, Ivy has embodied leadership, strategic thinking, accountability and hard work," said Philips. "She is a forward thinker who has produced undeniable results and we are excited to have her lead Entercom Washington D.C. into the new decade."
Savoy-Smith has nearly 30 years of experience in the media industry. Since 2017, she has served as Vice President and Director of Sales for Entercom Washington D.C., managing the local, national, digital, and non-spot revenue for 106.7 The Fan (WJFK-FM), 947 The Drive (WIAD-FM), El Zol 107.9 (WLZL-FM), El Zol Deportes (WJFK-AM), WPGC 95.5 FM (WPGC-FM) and Connecting Vets (WPGC-HD3). Prior to this, Savoy-Smith served in various posts as Local Sales Manager, General Sales Manager, and Director of Integrated Sales and Special Events for CBS Radio in the market.
"I'm grateful to Bob for giving me this opportunity to begin this new chapter of my career," said Savoy-Smith. "Working at Entercom has been an unbelievable experience and I look forward to putting my stamp on the D.C. cluster and leveraging the power of radio to continue to give back to the local community."