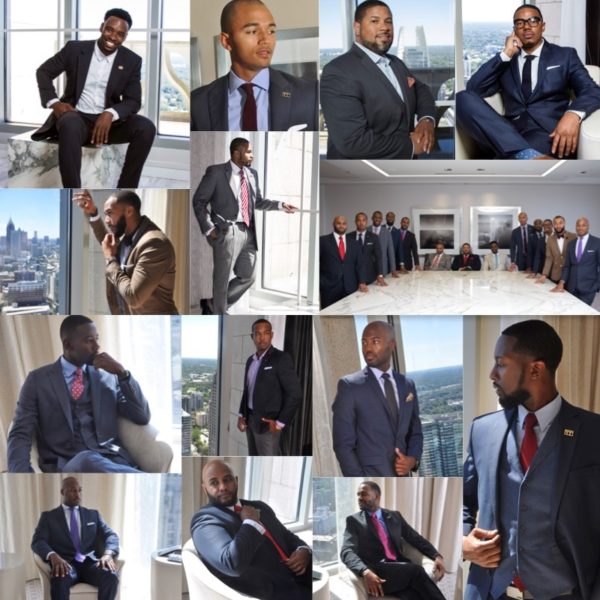 Emerging 100 of Atlanta Launches #Emerge Caign To Encourage Community ActionNew Social Caign Aims to Convey Strong, Successful & Stylish Images of African American MalesATLANTA, NOVEMBER 9, 2015 – A recent study concluded that young people without role models area 67% more likely to be unemployed, 50% more likely to abuse drugs and one in four also lacked a sense of identity.
The need for more role models and positive images, specifically within the African American community, is the motivation behind #Emerge – a new initiative launched by the Emerging 100, the young professional auxiliary of the 100 Black Men of Atlanta, Inc. The caign will officially launch on Thursday, November 12 at 7 pm at the W Hotel Midtown (188 14th Street, Atlanta, GA 30361), where the organization will be featured as part of the W Hotel's "Locals We Love" Caign.
"Our goal is to serve as daily exles and proof that the level of excellence they are encouraged to strive towards in school can be maintained into adulthood, and we're hoping that men across the country will join us in this effort.
"Now in its fifth year, the Emerging 100 was established to enhance the mentoring and tutoring programs of the 100 Black Men of Atlanta, Inc. , and has already had a tremendous impact on communities both in Atlanta and nationwide. This August, as they have for the past three years, The Emerging 100 gathered on the first day of school at B.E. S. T.
Academy in Atlanta to welcome the students back to school. Their'welcome back' tradition was an instant viral hit, garnering close to 25,000 likes and over 40,000 shares on Facebook. To date, additional re-posts have led to close to 75,000 shares and over 100,000 views.
It has also spawned similar efforts in 20 cities across 15 states and in at least two countries. Individuals interested in supporting the #Emerge caign can participate by: posting positive photos of themselves or others professionally dressed or engaging in community activities with the hashtag #Emerge; sharing opportunities for mentoring in local communities with the hashtag #Emerge, and visiting www. emerging100atl.org to locate mentoring and volunteer opportunities in the Atlanta area.
For more information about the Emerging 100 or to RSVP for the Locals We Love event, please visit: www. emerging100atl.org.