Digital and Radio Facts: Radio Facts: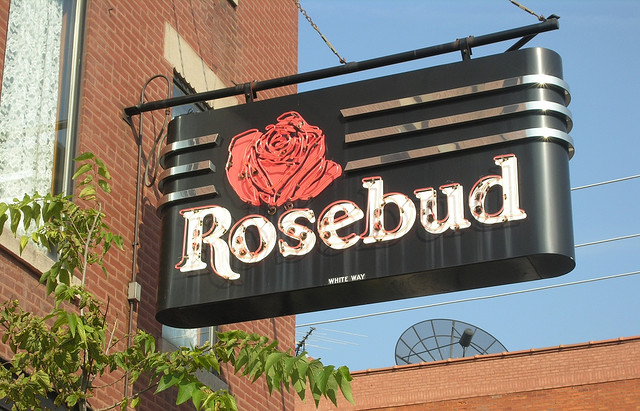 Being from Chicago, I have eaten at Rosebud many times and honestly I can't say I even paid attention to what color my server was or any of the other employees for that matter.  The one I frequented was in Chicago's "Little Italy" neighborhood where I used to live and I must say the food was pretty good back then. I never experienced any discrimination that I was aware of in the restaurant but there was a definite prejudice that existed in the neighborhood but nothing extreme or out of the norm.
Maybe I should have paid more attention because the Equal Employment Opportunity Commission has filed a suit in U.S. District Court in Chicago claiming racial discrimination in hiring practices by Chicago-based Rosebud Restaurants and its affiliates.
The suit claims various Rosebud operated restaurants  in the Chicago area are in violation of Title VII of the Civil Rights Act for failing or refusing to hire African Americans based on their race.
The suit does not say that no blacks have been  hired but only  "Few black individuals" are employed by the restaurant operator.
Rosebud operates several Italian themed restaurants in the city and Chicago suburbs and the suit also claims that Alex Dana, Rosebud's founder and owner, "has expressed a preference not to hire black job applicants."  suit alleges.
A statement from Rosebud Restaurants completely denied all the allegations in the suit.
"For more than thirty-five years, Rosebud Restaurants has proudly served the Chicagoland community with more than 900 current employees. We consider it our mission to treat our employees as family — with honesty and respect — and we are proud of our employment record and the diversity of our workforce.
"We have not, do not and will not tolerate discrimination of any type toward employees or applicants," the statement said. "For that reason, we take very seriously the claims asserted by the U.S. Equal Employment Opportunity Commission (EEOC) and remain confident that this process will confirm that we operate with integrity and conduct business in an ethical and legal manner."
The EEOC's suit stems from a woman by the name Constance Barker that filed a complaint in August 2012 alleging discrimination in hiring, and a thorough investigation by the EEOC found Rosebud "failed to recruit and hire African-Americans."
The EEOC met with Rosebud in an attempt to resolve the problem but the two sides couldn't come to an amicable solution.  Therefore the EEOC found it necessary to file the suit.  The EEOC is seeking an unspecified amount in damages.