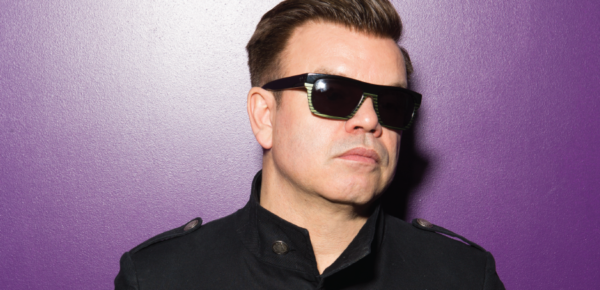 W HOTELS & burn ANNOUNCE WINNING DJ/PRODUCERS SELECTED TO JOIN 2013 dj LAB AT W RETREAT KOH SAMUI
World Renowned DJ/Producer Paul Oakenfold Joins Program as dj Lab Mentor; Oakenfold to Headline Culminating Music Event at W Bangkok,
Immediately Following Weeklong 'dj Boot Camp'NEW YORK – September 19, 2013 – W Hotels Worldwide, in collaboration with burn®, The Coca-Cola Company's globally leading energy drink, today announced the six winning DJ/producers selected to join the 2013 W Hotels & burn dj Lab as part of an extensive global online search for emerging dj talent.
Chosen from more than 1,400 online entries by a panel of esteemed industry mentors, this year's diverse group of rising talent will partake in a weeklong dj 'boot camp' starting next week at W Retreat Koh Samui. The DJs will then have the opportunity to open for headliner and newly added program mentor Paul Oakenfold at a culminating music event at W Bangkok immediately following the Lab.
Throughout the next year, all of the DJs will participate in a global music tour, spinning at the W brand's most dynamic hotels and exotic retreats around the world.
"By launching our first-ever online talent search to find this year's dj Lab participants, we were able to identify a tremendously talented pool of DJ/producers from all corners of the globe," said Paul James, Global Brand Leader, W Hotels, St. Regis and The Luxury Collection.
"Supporting emerging talent is a core value of the W brand, and we look forward to welcoming these rising international artists to Thailand as part of our third annual W Hotels & burn dj Lab."
W Hotels Global Music Director Michaelangelo L'Acqua has brought together a mentor panel of some of the entertainment industry's most influential names, including Paul Oakenfold, original pioneer of dj culture and world-renowned record producer/DJ; dj White Shadow, two-time Grammy nominated producer, composer and instrumentalist for Lady Gaga; James Lavelle, A&R label boss, recording artist and DJ; and Andy Caldwell, two-time Grammy nominated DJ producer.
The 2013 DJ/Producer class includes:· Parvenu (Damian Boylan & Jonathan Daltrey), Hong Kong (UK Origin)· Share (Adam Share), Los Angeles, CA· Sezer Uysal (Sezer Uysal), Bursa, Turkey· T.A.T. (Tatiana de Leon), Mexico City, Mexico·

Vonda7 (Sylwia Kubicka), Berlin, Germany (Polish Origin)· Wendy Bailey (Wendy Bailey), Seoul, Republic of Korea "What burn and W Hotels are doing with the DJ Lab is a wonderful thing," said Oakenfold. "I'm really looking forward to sharing my knowledge, experience and understanding of this community with the next generation.
I hope they will listen and learn, but stand on their own two feet and take the necessary steps to be successful in their own right. "Throughout the weeklong program, each mentor will help the rising DJ/producers refine their skills, offering expert advice and invaluable training across various facets of the industry.
From perfecting music engineering skills to building a distinct brand and sense of personal style, the 2013 class of DJ Lab participants will be ready to hit the road following the once-in-a-lifetime experience along the beaches of Koh Samui. The DJs and mentors will celebrate the completion of the boot camp with a public performance together with three-time Grammy nominated DJ Paul Oakenfold at W Bangkok.
EachDJ will also produce a track that will be a part of an EP available exclusively through W Hotels and burn." Through our burn partnership with W Hotels, we're continuing to support emerging talent looking to break onto an international stage," said Rolf Ladau, Global Senior Director Sports & Energy, burn, The Coca-Cola Company.
"With the evolution of this year's program, we're excited to further connect up-and-coming artists with some of the industry's biggest names."To learn more about the W Hotels & burn DJ Lab, please visit www.whotels.com/music. Follow @WHotels and @burn on Twitter and Instagram using #DJLAB2013.