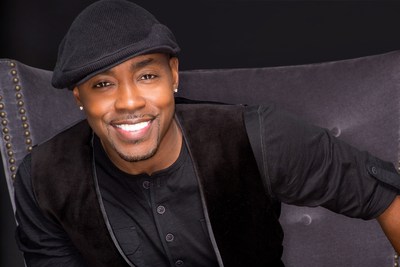 Leading Hollywood producer Will Packerhas partnered with Discovery Communications and Universal Pictures to form Will Packer Media, a first-of-its-kind production and branded content company. The venture will focus on the New American Mainstream audience, with an Black millennial core that is defining and driving pop culture at large. Packer, who has had nine films open at number one at the box office, will serve as CEO. Will Packer Media will produce episodic scripted and unscripted series across television and digital platforms; create compelling content for brand clients; and build a consumer-facing digital destination offering short-form content for millennial audiences.
"We have put together a dream team of the best talent and partners to help us create bold and fresh content for audiences hungry for something special," said Packer, whose Will Packer Productions maintains its first-look film production deal at Universal Pictures and continues to operate as a separate entity. "We are creating a new model for content production that sees TV and digital as equals, and combines the best of storytelling and brands for an underserved audience."
"As the media industry continues its rapid transformation, and as younger, more diverse viewers seek to be nourished by content across all screens, it's more important than ever to have a direct line to the most creative minds in the business," said David Zaslav, President and CEO, Discovery Communications. "Discovery is proud to lead the investment in Will Packer Media and we are excited for the opportunities, both creative and commercial, that this new model of company and its strong leadership team can bring to life for audiences and advertisers."
"Will is a creative genius and one of Universal's most important partners within our film studio," said Jeff Shell, Chairman of Universal Filmed Entertainment Group. "We are proud to back Will and his exceptional team and look forward to continued success together."
As a key part of the Discovery Communications investment, OWN and Will Packer have entered into a unique programming relationship, highlighted by first-look television opportunities, furthering the momentum around the network's successful scripted programming strategy.
"Will Packer has an incredible track record of proven hits and we couldn't be more excited to work together on new scripted and unscripted programming opportunities for OWN with this new venture," said Erik Logan, President, OWN. "His unique voice and connection with audiences is unparalleled."
In support of its mission, Will Packer Media has acquired creative and technology agency Narrative_, which will form a core part of the new company. Co-founded by Tricia Clarke-Stone and Russell Simmons, Narrative_ develops marketing campaigns for blue-chip brands and start-ups including Under Armour, JCPenney, Samsung and Santo Mezquila, and creates technology products to help brands build deeper connections with consumers. The award-winning firm recently received a Webby, and was shortlisted for a Cannes Lion Award for its campaign for Showtime's Billions.
Clarke-Stone has been named Will Packer Media's Head of Brand Studio, leading all brand initiatives. Alix Baudin, most recently SVP and GM of Digital Operations at Scripps Networks Interactive, has joined the new company as Co-Founder, President and Chief Operating Officer, overseeing day-to-day operations, growth strategy and digital initiatives.
"Our goal is to be the leading storytelling company focused on our core demographic of New American Mainstream audiences across multiple devices and platforms," said Baudin.
Clarke-Stone added, "Will has developed a flawless reputation over the past decade for creating entertainment that crosses demographics and influences the culture at large. We are excited to join this team, and to take the knowledge, creativity, and innovation that we've developed at Narrative_ to even more audiences and brands."
Packer's films have earned more than $1 billion, and include the RIDE ALONG and THINK LIKE A MAN franchises, THE WEDDING RINGER, STOMP THE YARD, and the recently released GIRLS TRIP, which earned the largest domestic box office opening for a live-action comedy this year. He served as an executive producer on the $203 million-grossing STRAIGHT OUTTA COMPTON. In television, he was an executive producer of the Emmy-nominated remake of "Roots" and is an executive producer on the BET series "Being Mary Jane," starring Gabrielle Union.
Will Packer Media will have offices in Los Angeles, New York City and Atlanta. CAA advised Packer on the transaction, and attorneys Matthew Johnson at Ziffren Brittenham and Michael Eisner at Eisner Jaffe also advised Packer and Will Packer Media. Financial terms were not disclosed.