Radio Facts: Radio Facts: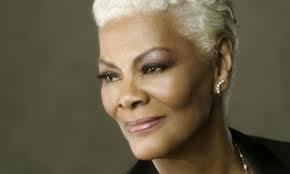 When it comes to the music business and the entertainment industry, it can be rough in these streets. We have seen it with Mary J. Blige, Wesley Snipes, Jermaine Dupri and countless others when it comes to owing back taxes to Uncle Sam.   Now we can add  Dionne Warwick to that endless list of entertainers that owe the IRS.  Ms. Warwick has been forced to file for bankruptcy over $1 million in taxes the IRS says that she owed the government.
Apparently her debt and financial troubles go back to the 90s. She has worked down the debt because at one point it was reported that she owed $2.2 Million.  Her attorney, Daniel Stolz, told Rolling Stone 'Ms. Warwick had a business manager who mismanaged her affairs. . She's actually paid more than the face amount of the taxes, but with all of the crazy interest and penalties that they add, the number kept mushrooming ' even though she paid off the amount that she owed in terms of the actual taxes.'
Mr. Stolz also said that the taxes are so old now that the law allows them to be discharged through bankruptcy. She filed in New Jersey where most of her assets will be protected including her S.A.G. pension.