iHeartMedia Dallas/Fort Worth's 102.9 NOW Announces Michelle Boros as New Morning Drive Host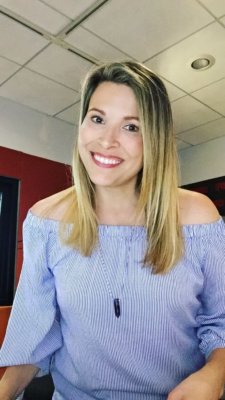 102.9 NOW, More Music, More Variety,  announced today that Michelle Boros will join the Radio Station as the new Morning Drive Host, effective immediately Boros will broadcast weekday mornings from 6 a.m to 10 a.m.
As Morning Drive Host, Boros will wake listeners up each morning by broadcasting the latest hits from top artists including Ed Sheeran, Bruno Mars, Taylor Swift, P!NK and more.
Boros joins the Dallas/Fort Worth market from KAMP-FM in Los Angeles, where she most recently served as an on-air personality/music director. She also served as an on-air host and programmer for XM Satellite Radio. She began her career as a phone screener for the "Kidd Kraddick in the Morning Show" and is a graduate of Southern Methodist University.
"We're excited to add Michelle to the 102-.9 NOW morning lineup," said Jay Shannon, 102.9 NOW Program Director. "Her years of experience along with her DFW background and roots make her the perfect fit."
"I'm very excited to be the new morning drive host and can't wait to wake up with 102.9 NOW listeners every day!" said Boros. "I love to make people laugh and I want listeners to feel like they're my friends."
iHeartMedia is the leading media outlet in the Dallas/ Fort Worth market with multiple platforms, including its broadcast Radio Station s; live events; data; and its digital businesses and platforms, including mobile, social and its own iHeartRadio, iHeartMedia's free all-in-one digital music, podcasting and live streaming radio service – with more than 2 billion app downloads and 135 million registered users.