CUMULUS MEDIA (NASDAQ: CMLS) announces that it has promoted appointed 30-year radio broadcasting veteran Don Brake as Operations Manager for Cumulus Savannah, GA, and Program Director for KIX 96/WJCL-FM.
Brake heads to Savannah from Cumulus Beaumont, TX, where he has been Program Director and Host of The KD Café' midday show on Texas Country, KD 101.7/KAYD-FM.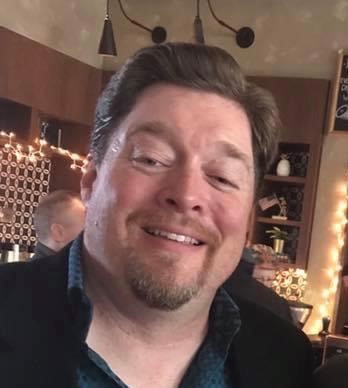 Brake joined Cumulus in 2018 from WKKW in Morgantown, WV, where he was Music Director and On-Air Personality, Middays. Prior to that, he was Program Director for WFRE in Frederick, MD, was Program Director for WHWK in Binghamton, NY, and served as Assistant Program Director/Music Director and Morning On-Air Personality for WCAT in Harrisburg, PA. Brake was also Operations Manager of Verstandig Broadcasting's Hagerstown, MD/Chambersburg, PA, stations and served as Program Director of WAYZ-FM.
Eric Mastel, Regional Vice President, CUMULUS MEDIA, said: "We are very excited to welcome Don to the Cumulus Savannah family. Don's extensive experience and wealth of knowledge in both programming and operations will be crucial to maintaining and increasing Cumulus Savannah's market dominance. Gerry McCracken (soon to be retired) did an exemplary job growing WJCL to the levels it has achieved. We will always be grateful for his contributions. As we say farewell to Gerry and welcome to Don, there is no limit to the heights that Cumulus Savannah will achieve!"
Don Brake commented: "I have to thank Charlie Cook, Doug Hamand and Elizabeth Blackstock for opening the door to Cumulus for me at KAYD in Beaumont. We have made great progress with the station, including the rebranding to 'Texas Country, KD 101.7'. My wife America, my daughter Naomi and I are excited about our planned long-term relocation to Savannah. I also look forward to working with Eric Mastel and Greg Frey overseeing operations for Cumulus Savannah and continuing the work started by Gerry McCracken with Kix 96 WJCL."
CUMULUS MEDIA owns and operates four radio stations in Savannah, including: KIX 96/WJCL-FM (Country); E93/WEAS-FM (Urban); Magic 103.9/WTYB-FM (Urban); and I-95/WIXV-FM (Classic Rock).