Cumulus Media (NASDAQ: CMLS) announces that it will launch a new morning radio show, "Goose & Renee," on New Country 93.1 FM/WDRQ-FM in Detroit on Wednesday, April 6th. "Goose & Renee" brings together current New Country 93.1 FM morning personality Renee Vitale with Aaron "Goose" Seller weekdays from 5:30am-10:00am.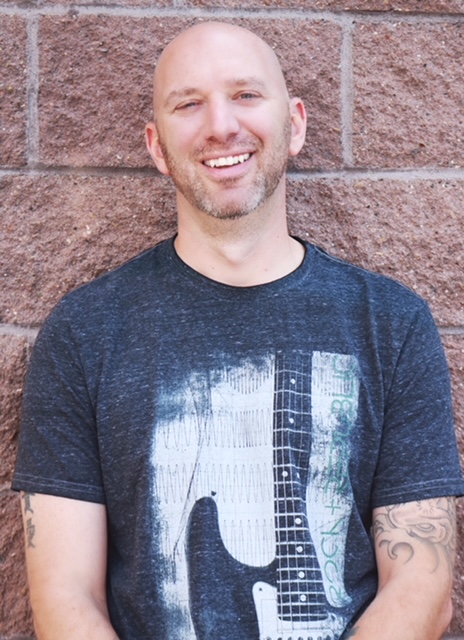 Seller started his 23-year radio career in 1999 in Detroit's Fisher Building, home of Cumulus Detroit, and has been heard on radio stations in Traverse City, MI (WKPK), Green Bay, WI (WLYD), Ft. Wayne, IN (WNHT), and Colorado Springs, CO (KKPK). Most recently, Seller was Operations Manager for Adams Radio's Salisbury/Ocean City, MD, five-station group and Program Director of Rhythmic CHR OC 104/103.9 WOCQ. Seller has been on-air in mornings at Cumulus Colorado Springs CHR 98.9 Magic-FM/KKMG-FM and at 92.9 Peak-FM/KKPK-FM, where he also served as Director of Marketing. Seller was also previously part of the morning show at Bonneville Country station 98.5 KYGO-FM in Denver, CO.
Vitale is a native of Southeast Detroit and has spent 23 of her 24 years in radio on Detroit airwaves. She was part-time on WDRQ-FM when it was formatted as a Top 40 station, was heard on Cumulus Detroit's 96.3 WDVD-FM, and joined the morning show on WNIC-FM in 2009. For 15 years, she worked in various roles at the Specs Howard School of Media Arts, including serving as the Director of Admissions. In 2015, Vitale returned to the Country-formatted WDRQ-FM as local morning anchor of the syndicated NASH FM Morning Show. She was also heard on Detroit's WDZH-FM, before returning to fill-in on 96.3 WDVD on the Blaine Fowler Morning Show. She has hosted mornings at New Country 93.1 WDRQ since November 2021.
Steve Finateri, Vice President/Market Manager, Cumulus Detroit, said: "New Country 93.1 FM is gaining momentum in Detroit, and having Goose at the helm with Renee in Morning Drive will be the adrenaline Detroit's country fans have been looking for. Goose is a radio veteran with a proven track record of attracting large audiences. Now he has a chance to make a real impact in his hometown, returning to the very place he was born and raised, and dreamt of hosting a morning show here his entire career!"
David Corey, Director FM Programming, Cumulus Detroit, commented: "I couldn't be more excited to introduce our Detroit listeners to Goose & Renee, and vice versa! They are in for a treat each and every weekday. From the moment I met Goose and Renee separately, I knew they would be the right team to help lead New Country 93-1 to even greater heights. Get ready, Detroit!"
Aaron "Goose" Seller, remarked: "There are no words to describe the excitement I have about coming back to my hometown of Detroit, where I started my radio career. This is absolutely a dream come true." He added: "I missed Detroit so much while living in Colorado, I actually opened up a coney and slider restaurant to emulate my two favorite places, Lafayette Coney Island and Greene's Hamburgers. I can't wait to discover all the amazing things that have happened in and around Detroit while I've been away. I am truly thankful to David Corey, Steve Finateri, and Doug Hamand for this opportunity."