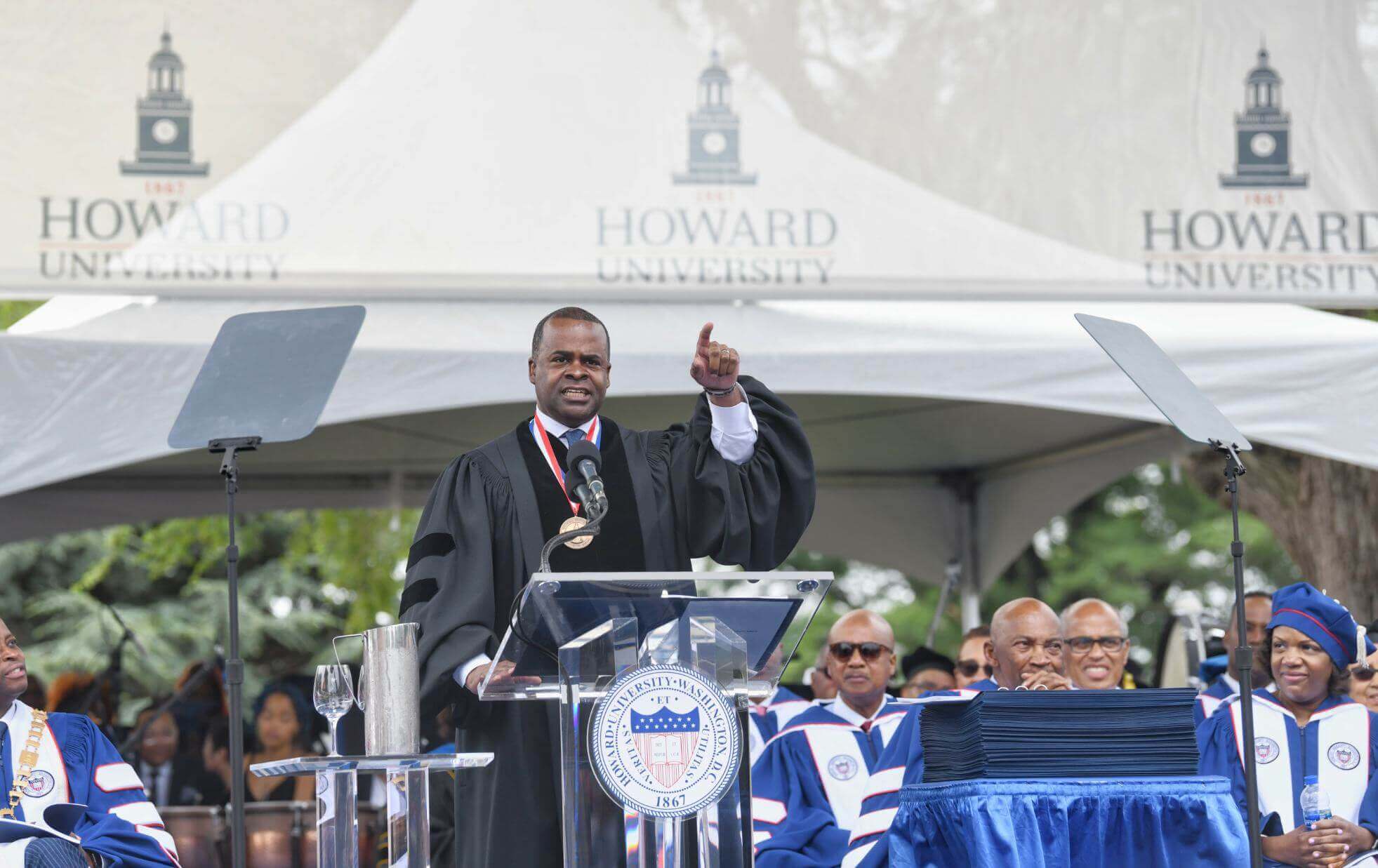 WASHINGTON (May 11, 2019) – During Howard University's Commencement Ceremony, Kasim Reed, former Atlanta mayor and noted Howard alumnus and trustee emeritus, lauded his alma mater as a "dream factory for our people."
"Howard was built to be a dream factory for a people – a place where you can come and be a pastor, a nurse, a teacher, an engineer, a social worker, a physician, a scientist a lawyer, a place where if you had the grit and the toughness and the intellect, then your lesson plan could become a dream plan. And that's what's happening today," Reed told the assembled graduates and their families.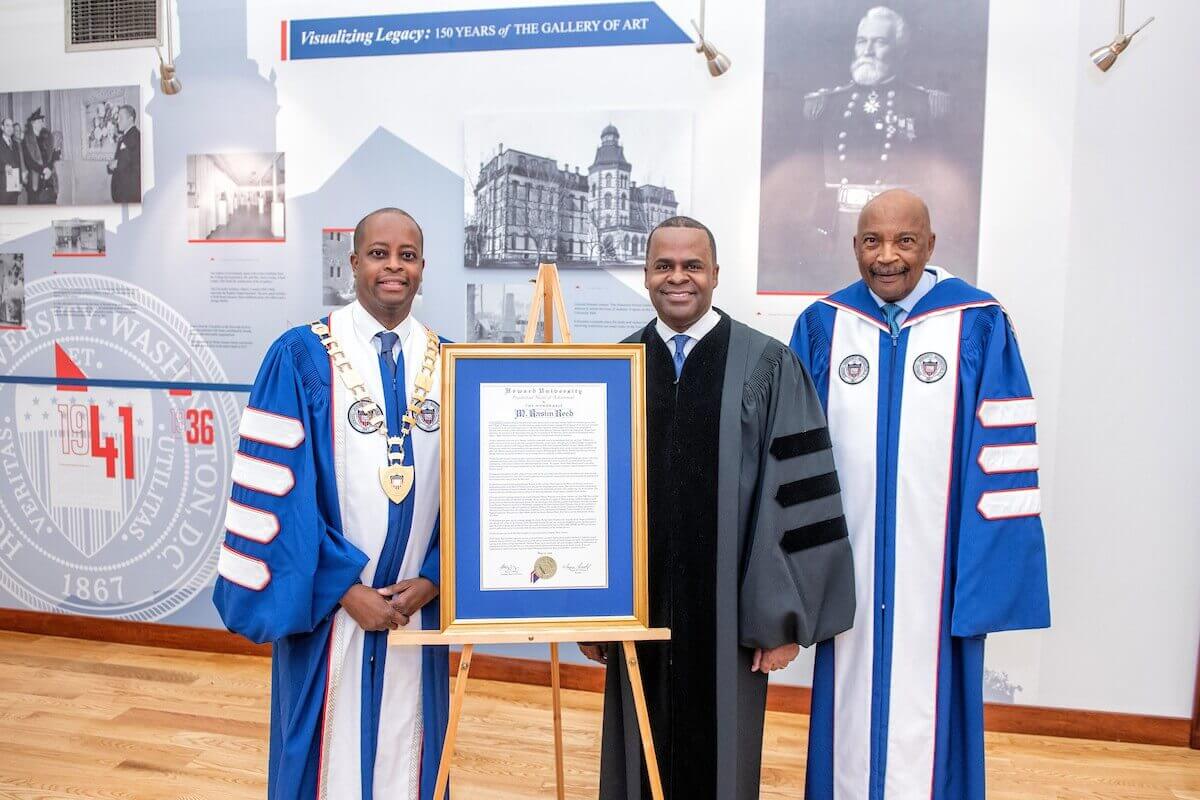 Reed served two terms as the 59th mayor of the city of Atlanta from 2010 to 2018. He earned his Bachelor of Arts and Juris Doctor degrees and an honorary Doctor of Laws from Howard University. He applauded members of the Class of 2019 for their decisions to become a part of Howard's rich legacy of leaders.
"We are the place where if you are an African American lawyer, there is a one-third chance you graduated from Howard. If you are an African American physician, there is a one-fifth chance that you went to Howard. We are a place that has a unique ability to take raw talent, energy, and grit and weave it into a beautiful mosaic. In fact, I am looking at it right now," said Reed.
He encouraged the new graduates to get busy making their dreams a reality without delay.
"Take full advantage of your physical capacity. I know that as you sit there with your future ahead of you, you feel like you have all the time in the world. You don't," Reed stated emphatically. "Excellence, greatness, and passion are where the grind is. Do not squander your physical capacity to work all day and work all night when needed."
Howard University awarded 2,293 degrees, including 309 master's degrees, and 114 Ph.Ds. More than 400 students received professional degrees in law, medicine, pharmacy and dentistry. Howard University has the only dental and pharmacy colleges in the District of Columbia. The 2019 graduates represent 42 states and 43 countries; 194 graduates are from the District of Columbia.
The youngest graduates are 20 years old (receiving bachelor's degrees in political science, finance, and biology). The oldest graduate is 72 year and received a doctor of education degree. Sixty-seven percent of the total 2019 graduates were women.
This year's Commencement Convocation marks the commemoration of Howard University's 151st graduating class. Howard University President Dr. Wayne A. I. Frederick said the ceremony was made possible because of "countless and fearless leaders" in the past who pursued justice, equality and education.
Pages: 1 | 2 | Single Page