Radio Facts: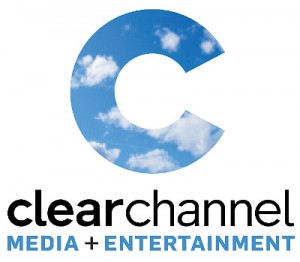 Clear Channel Communications, Inc. is the world's largest radio and outdoor advertising company with leading market positions in each of its two business segments: Media & Entertainment and Outdoor. Clear Channel is also one of the most innovative media players in the market "" a leader in the converging media space, having developed best-in-class integrated media offers (e.g. Radio/Web) and having built significant positions in the HD arena.
POSITION OVERVIEW
The General Sales Manager requires a strategic thinker and strong team leader with a consistent history of achieving sales goals and outpacing the market. General Sales Manager will mentor and grow a team of experienced Account Executives in a multi-platform sales culture by fostering a cohesive team unit focused on productivity and exceeding sales objectives. The General Sales Manager position reports to a Director of Sales.
ROLE RESPONSIBILITIES
Essential Duties:
"¢ Responsible for exceeding performance expectations including market share for spot radio, event and digital media.
"¢ Lead, implement, and communicate the sales/marketing strategies and coordinate their action plans.
"¢ Identify, hire, coach, train, and motivate a high performing sales team.
"¢ Implement sales activities that generate new business & deepen existing relationships (e.g., attend and participate in trade shows/community organization events).
"¢ Drive results through others, manage team performance, set clear expectations, and hold team accountable against business metrics.
"¢ Establishes and reinforces standards of excellence for prospecting, proposal writing and customer service.
"¢ Develop creative and collaborative interactions with sales, programming and promotions.
"¢ Manage inventory and rates through coordination with the Traffic Department
"¢ Provide Director of Sales with the necessary sales reports, revenue & expense budgets, forecasts, and market analysis.
"¢ Takes an active and leading role on business development.
"¢ Collaborates with Director of Revenue Management on station pricing.
"¢ Holds AEs accountable to activity and pending expectations along with corresponding activity reporting tools
"¢ Owns weekly reforecast; understands team gaps; develops and executes plan to overcome
"¢ Works with Integrated Media Department and Promotions to create new revenue streams
REQUIRED SKILLS/EDUCATION & CERTIFICATION
"¢ Three or more years of experience in media sales, integrated selling and sales management in radio and digital advertising.
"¢ Thorough understanding of broadcasting as related to: budgeting, pricing, inventory, ratings, research, marketing, promotion, and collection standards.
"¢ Extensive knowledge of sales principles and practices, and an ability to coach others on them.
"¢ Understanding of local markets, customers, and competitors in order to target needs and drive sales.
"¢ Ability to grow the business and find new revenue opportunities over time, as well as create productive, long-term customer relationships.
"¢ Exceptional ability to push self & others to excel and execute in a fast-paced dynamic environment.
"¢ Ability to make business and people decisions, while creating positive energy in the face of challenges.
"¢ Ability to balance data analytics, problem solving, and moving with speed to achieve results.
"¢ Flexible and creative, with an ability to handle stress, deadlines, and financial pressures.
"¢ Excellent communication, negotiation, and influencing skills across multiple groups.
"¢ Ability to travel. Valid driver's license and state mandated automobile insurance.
"¢ Possess a working knowledge of marketing digital radio technology is preferred
"¢ College degree preferred; high school diploma or GED is required.
LOCATION
San Francisco, CA
COMPENSATION
Clear Channel offers competitive salary-based compensation package.
To Apply:
Email resume and cover letter to [email protected]clearchannel.com
Please put "General Sales Manager Resume" in the subject line. Please include your resume in the body of your email.
Clear Channel is an equal opportunity employer and will not tolerate discrimination in employment on the basis of race, color, age, sex, sexual orientation, gender identity or expression, religion, disability, ethnicity, national origin, marital status, veteran status, genetic information, or any other legally protected classification or status.
clearchannelradiosf

Posts: 39
Joined: Tue Dec 21, 2010 7:00 pm