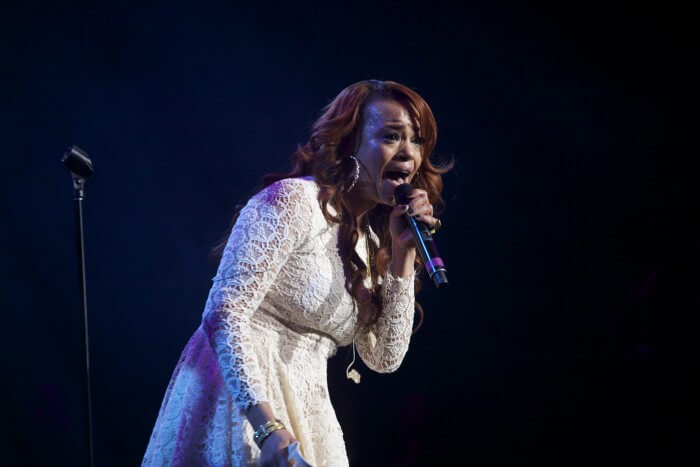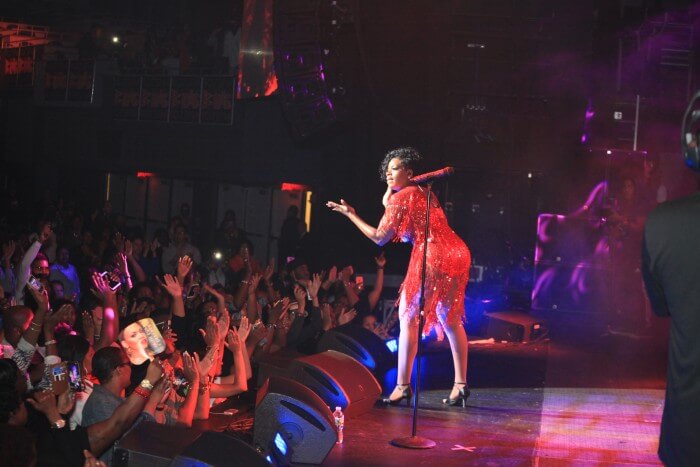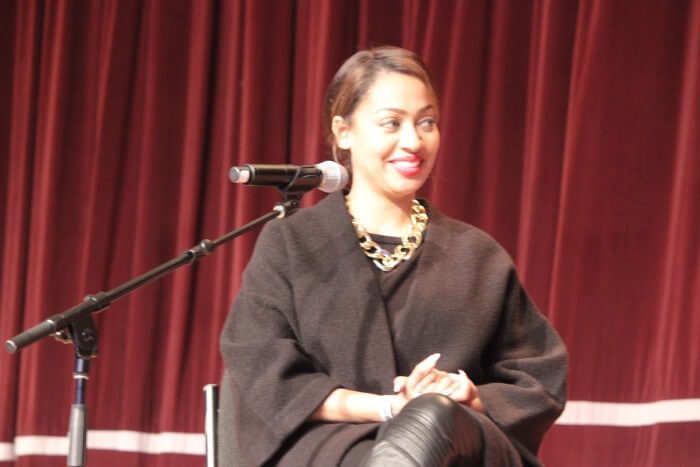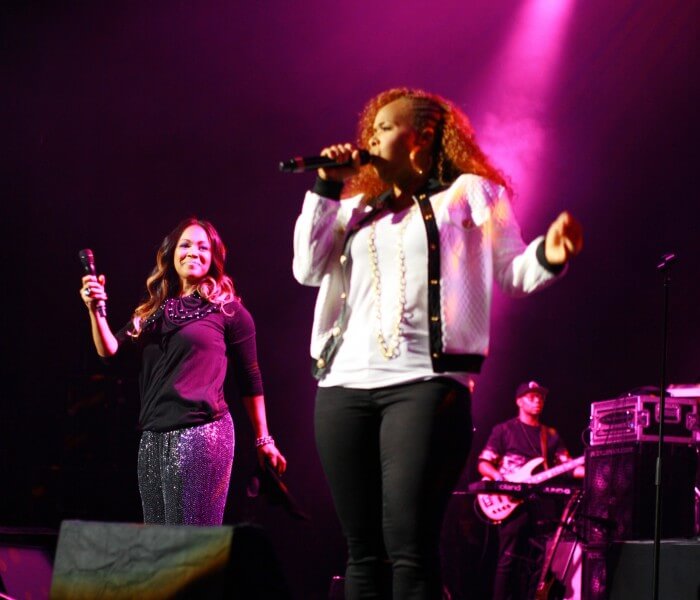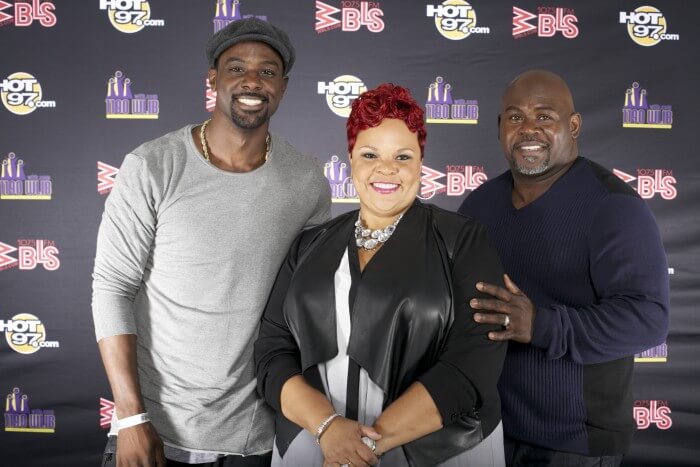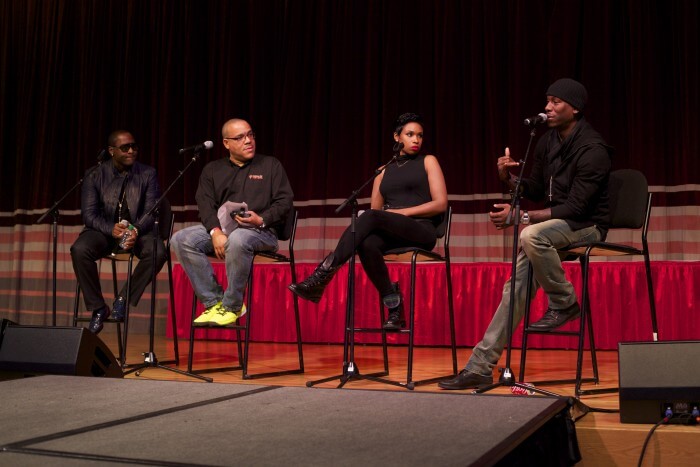 The 10th anniversary of Circle of Sisters, presented by AARP in association with AT&T and Della Russo, showcased some of the most talented Hollywood insiders, industry experts and celebrities in the business.
The event, held at the Jacob Javits Center on 34th and 11th Avenue, is the largest EXPO in New York City uniting, motivating and celebrating women of color.
"The tenth anniversary of Circle of Sisters was phenomenal.
The high turnout was incredible and a testament to the impact WBLS, WLIB and HOT 97 have on our community," states Deon Levingston, Vice President/General Manager of Emmis New York. "The EXPO is unique in its approach as there are main stage panels that challenge our communities to push themselves and grow.
While celebrities draw people in, we are allowed to teach and educate with our panels and we do that through a combination of industry experts and celebrities."

Attendees were able to hear from their favorite stars as they shared their perspectives on life . The weekend kicked off with Academy Award Winner Jennifer Hudson, Johnny Gill and Tyrese Gibson discussing what it takes to create a long standing career.
Tyrese spoke on his love for real R & B music and how it affected his life. Attendees were also given a rare opportunity to have a one-on-one panel with music legend Kenny "Babyface" Edmonds. For the Hip-Hop generation HOT 97's Miss Info dished on all things gossip with former VJ and Television Personality turned Actress and NY Times Best-Selling Author, LaLa Anthony.

During the weekend, reality TV star Yandy Smith announced that she and Mandeecees are expecting their second child to her fellow reality stars Elise Neal, Lisa Wu, Marlo Hampton and Mica Hughes on the Reality TV Panel.
Celebrity couples Niecy Nash & Jay Tucker, Rebecca & Terry Crews and Tamela & David Mann shared their personal secrets for a lasting relationship. Tina Campbell, of the Grammy Award winning duo Mary Mary, spoke candidly about her troubled marriage, while the big screen heartthrob Actor Lance Gross jumped in the audience to field questions.
Additionally, NY Times best-selling author Zane talked about her new novel, "The Other Side Of the Pillow." And over at the health panel, Dr. Rachael Ross of The Doctors and her fellow panelists gave demonstrations and spoke frankly about having good sex and staying healthy.
"This year's Circle of Sisters was a great success and I look forward to 2015," said Cynthia Smith, Assistant Program Director of WBLS/WLIB. "The singers, entertainers, reality stars, celebrity chefs and experts in the fields of fitness, finance and health come because they want to connect with their fans, and our Radio Stations provides this connection because we are community-driven and care.
We are consistently amazed at the growth and need for our EXPO. We come back each year because we know that the EXPO is a staple event for our audience. Every October, this is where they come to catch up with old friends, make new ones, and chat about the educating panels, as well as juicy gossip amongst the stars."

Later, the fun continued at the main stage where Bravo TV's Fashion Queens, Miss Lawrence and Bevy Smith, tried not to throw any shade on attendees; they had no problem with sharing why it's wrong to do his and hers cleavage and their candidate for a fashion no-no was super couple Kanye West and Kim Kardashian.
From We TV's hit show LA Hair, Celebrity Stylist Kim Kimble gave the audience tips on how to re-create some of the Hollywood glam look at home.
She advised, "it's about accessories, play with hair clips and extensions to maximize and transform a look." She demonstrated on music icon, Bunny Debarge, of the Debarge family royalty.
Project Runway's Korto Momolu presented her line of dresses along with other local designers in the annual fashion show on the main stage, while R & B artist Tank performed his hit songs and previewed his new album Stronger.
In the exhibit hall, guests were able to meet and greet with some of their favorite WBLS, HOT 97 and WLIB personalities at each sound stage area.
The very popular HOT 97 Man Cave, presented by Dello Russo in association with SIG, drew actors Lance Gross, Lorenz Tate and Terry Crews, who stopped by to visit morning show host Ebro Darden and thousands of attendees.
Nearby at the Cooking Pavilion a full day of local restaurateurs and celebrity Chefs shared recipes and great food with attendees. The cooking pavilion, presented by Healthfirst, offered aspiring chefs the opportunity to mix and mingle with some of the best chefs our country has produced.
Chef Melba Wilson taught children the importance of cooking and preparing healthy dishes. We found out that Bobby Brown really knows his way around the kitchen and his new BBQ sauce, part of the cooking line "Bobby Brown BBQ," was a big crowd favorite.
Bravo's Top Chef Lisa Fernandes, Celebrity Chef and Restaurateur Pat Neely, Food Network's Chopped Danielle Saunders, and teen chef Alexandria Brooks of Food Network's Chopped Teen Tournament gave those "want-to-be" chefs a taste and tips from their personal kitchens.

Saturday and Sunday did not end with just speakers and vendors! Attendees danced into the night at Saturday's R&B concert that featured Faith Evans, Jennifer Hudson, Fantasia, Tyrese, Johnny Gill and Mary Mary, and an After Party with Doug E. Fresh at B.B. King's.
On Sunday morning a line formed around the convention center for the praise and worship service led by Bishop Hezekiah Walker. The spirits of thousands were raised by Taffi Dollar as she shared uplifting inspiration to a standing room only convention hall.
Later that day, Circle of Sisters wrapped with the popular Gospel Explosion concert featuring over 10 acts including former Destiny Child's singer Michelle Williams, Vashawn Mitchell, JJ Hairston, Kierra Sherd, Myron Butler and more.