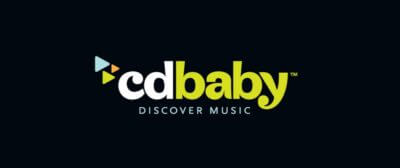 CD Baby is announcing several key hires in music's fastest-growing countries and regions: Latin America, the UK and EU, Canada, and East Asia/Pacific.
In the global music business, all independent music is local. CD Baby's artist-centered approach means international expansion equals regionalisation, and the independent distributor and artist services company has hired representatives worldwide. These regional specialists will either expand CD Baby's existing presence in their area, or launch a new regional presence.
"CD Baby is committed to becoming a global leader and to serving independent artists around the world. We need to be present where the artists are, and to provide artists everywhere the ability to get support and access to our services the way our US artists do," says Heli Del Moral, CD Baby's VP for International Development. "We feel it is very important to be physically present in these regions. To this end, we are expanding our global team with industry professionals who believe deeply in our vision and share our passion for indie artists."
CD Baby's Latest Regional Hires:
Henriette Heimdal will be joining CD Baby's London office as Market Development Coordinator. Heimdal brings with her strong relationships across the European industry, having worked in recent years for trade association Worldwide Independent Network (WIN), representing the global independent sector.
"I have long admired the DIY spirit and independent-to-the-core ethos of CD Baby," Heimdal states. "The artist direct market is expanding daily throughout the world, and I am extremely excited to be joining the UK team as these opportunities continue to grow."
"As we build increased and deeper relationships with our considerable UK & European artist base, I am hugely pleased to welcome Henriette on board," says Rich Orchard, Director for UK & EU Market Development. "Her wealth of experience across those markets will be invaluable as we expand our European footprint in the months ahead."
Darryl Hurs is CD Baby's new Canadian representative, based in Toronto. Hurs started Indie Week Canada almost two decades ago as a hobby, only to transform it into a flagship event for the independent music scene, with thousands of bands applying each year.
"I am looking forward to being part of the international marketing team of CD Baby representing Canada," Hurs says. "I've run Indie Week for the last 18 years with the focus on helping indie artists and I look at this as an opportunity to step it up to a higher level. I am especially excited to help artists and businesses build success stories."
"Canada is a very important market for us, and Toronto is an incredible capital for indie music," explains Heli Del Moral. "Darryl walks the talk, and we think he's an ideal representative and artist advocate."
Johanna Rivera will join CD Baby representative Juan Peña in Colombia. Based in Bogota, her work will support artists from other South American and Spanish-speaking countries as well as Colombia, including parts of the Caribbean like the Dominican Republic. She worked for two years as Head of Customer Operations for a digital distribution company where she learned how to work with the artists to understand their goals and kickstart their careers.
"I am happy to be part of a team created by artists for artists," ethuses Riviera. "Colombia is a big market and the artists are ready to grow. We are the partner to make that happen."
Keith Tan has devoted years in Singapore to a wide range of music-related projects. Tan will be founding the first Asian office for CD Baby, a significant move into a increasingly important market.
Pages: 1 | 2 | Single Page