Radio Facts: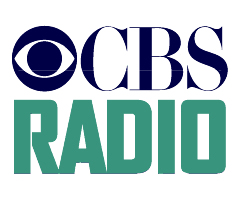 "¦.CBS LOCAL DIGITAL MEDIA TEAMS UP WITH FOURSQUARE
Beginning today, users of CBS Local's leading online websites which bring together the most trusted brands in media, will now have the ability to populate their foursquare To-Do Lists at the same time they are reading about a new restaurant, an undiscovered venue, shopping destinations, or any locale they want to visit in the future.
"Integration of a "˜Save to foursquare' button on our sites presents consumers a seamless way to enjoy great editorial and create reminders for those places they've read about and want to check out," said Ezra Kucharz, President, CBS Local Digital Media. "Even better, users that have turned on foursquare's Radar will be notified if they come within range of a destination on their saved lists making the discovery process even easier."
CBS Local Digital Media websites serve as the go-to local market mega-site for all owned and operated CBS Television and CBS RADIO stations. As trusted digital destinations and comprehensive market resources on relevant hometown information, news, entertainment and discussions, CBS Local websites provide local consumers with all of the most up-to-date and meaningful information on the top markets in America.