Radio Facts: Caroline and Bronx-based Latin trap record label Sie7etr3 The Label (Siete Tres or 73) announced today that the companies have entered into a worldwide distribution partnership for all the label's releases and for label services. Sie7etr3's roster, which has generated tens of millions of video views and streams, features Chucky73, Fetti031, Youngkilla73, and Dglo73.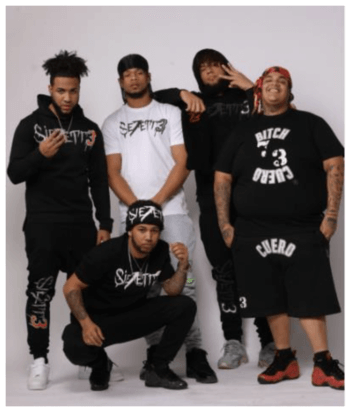 Sie7etr3's Jonathan "JaJa" Almonte said, "The Sie7etr3 family –me, Chucky73, Youngkilla73, Dglo73– are elated to be collaborating alongside Jacqueline (Saturn), Matt (Sawin), Serge (Durand) and the rest of the Caroline team. We completely entrust them with bringing our music to the next level; there is no doubt in our minds that working hand in hand with such passionate people will bring immense growth and success to our careers."
Jacqueline Saturn, President of Caroline said, "I am excited about our partnership with Sie7etr3. We believe in 'Jaja' and Sie7etr3's vision for each of the artists and continue to be impressed by the way the label merges music genres and shapes culture. Their work ethic and family atmosphere perfectly match with Caroline. We share their passion and belief that the sky is the limit for Sie7etr3."
"Dili" by Chucky73 and Fetti031, the label's first release under the new partnership, dropped worldwide on January 17. Regarding Chucky73, Forbes magazine said to "…expect big things for the Sie7etr3 V.I.P. this year," and called out that, "Chucky73 generated serious YouTube numbers for his unfiltered and uncompromising tracks." In fact, Chucky73 has now totalled more than 33 million global video streams, thanks to underground hits including "Wili" and "Wini." Along with Fetti031, Chucky73 hit the Rolling Stone "25 Best Latin Albums Of 2019" as featured on Tali Goya's "Top Hitta," with the publication saying, "Chucky73 and Fetti031 exhibit their coldblooded charms currently catapulting them to virality…" Fetti031 received millions of views with videos for "Sammy" and "YELLOW." His most recent release, "Cardi," came out in Dec. 2019, with new music from him slated for release in spring. Youngkilla73 and Dglo73 will also have new singles dropping in 2020.
More announcements for Sie7etr3 releases and artists are forthcoming.