Radio Facts: Radio Facts: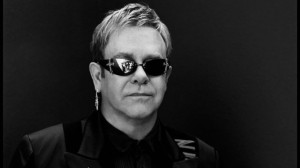 Capitol Records is proud to announce the release of Elton John's The Diving Board , the artist's first solo studio album in seven years, on Tuesday, September 24. Produced by T Bone Burnett, the album features 12 new songs written by Elton and his longtime lyricist Bernie Taupin, as well as three piano interludes composed by the artist. Beginning today, fans who pre-order The Diving Board on iTunes (https://smarturl.it/TheDivingBoard) and EltonJohn.com, will receive an instant download of the album's premiere single, "Home Again." The album is also available for pre-order beginning today on Amazon.com (https://smarturl.it/TDBamzn). A video trailer for The Diving Board featuring "Home Again" can be viewed at (https://smarturl.it/TDBtrailer).
The Diving Board will be available in multiple formats: Standard, Deluxe, Super-Deluxe and a 180-gram 2-Disc Vinyl set. The Deluxe physical and digital packages will feature a bonus track from the album sessions, as well as three live tracks recorded by Elton and The Diving Board's musicians during a special evening of music and conversation that took place at the famed Capitol Studios in April. The Super-Deluxe package will arrive in a specially-designed and embossed box and will include the Deluxe CD and 180-gram Vinyl versions of the album, a DVD of the Capitol Records Studios performances and behind-the-scenes, a case-bound photo book and exclusive art print.
The Diving Board returns Elton John to the piano, bass and drums lineup that marked the artist's introduction to worldwide audiences more than 40 years ago. As Elton explains, "In many ways, I feel like I'm starting again, making records. Several years ago when beginning to work with T Bone and being in the studio with Leon Russell for The Union, I had to ask myself, 'What kind of music do I really want to make?', and I realized that I had to go back to go forward again. I needed to strip away the excesses and get back to the core of what I do as an artist. That's what The Diving Board represents. I'm incredibly excited about every aspect of this album: The performances, T Bone's production, Bernie's lyrics and the songs we've created. The Diving Board is the album I've been waiting to make for decades."
According to T Bone Burnett, The Diving Board also evokes memories of the producer's first exposure to Elton John as a live performer, "I saw Elton at the Troubadour in 1970, in a legendary week of shows. Those shows never left me. A three piece band – piano, bass, and drums, like one enormous instrument – just killing it. So we started from there. I wanted to be able to superimpose this recording over my memory of the sound and the wild intelligence of those shows. From that perspective, forty years down the road, The Diving Board is an album of music by a master at the peak of his artistic powers."
Capitol Music Group Chairman & CEO Steve Barnett commented, "The Diving Board is simply a masterpiece. It is rare for an artist of Elton's stature — one who has experienced decades of success and has sold literally hundreds of millions of records "" to re-evaluate his artistic ambitions, to push himself and dig so deeply to create one of the strongest albums of his storied career. Yet, Elton has done exactly that. All of us at the company are incredibly proud to be presenting The Diving Board to the public, and we couldn't be more thrilled that Capitol Records is now home to Elton John."
The complete track listing for The Diving Board is as follows:
01. Oceans Away
02. Oscar Wilde Gets Out
03. A Town Called Jubilee
04. The Ballad of Blind Tom
05. Dream #1
06. My Quicksand
07. Can't Stay Alone Tonight
08. Voyeur
09. Home Again
10. Take This Dirty Water
11. Dream #2
12. The New Fever Waltz
13. Mexican Vacation (Kids In The Candlelight)
14. Dream #3
15. The Diving Board
16. Candlelit Bedroom [Deluxe & Super-Deluxe Versions]
17. Home Again (live from Capitol Studios) [Deluxe & Super-Deluxe Versions]
18. Mexican Vacation (Kids In The Candlelight) (live from Capitol Studios) [Deluxe & Super-Deluxe Versions]
19. The New Fever Waltz (live from Capitol Studios) [Deluxe & Super-Deluxe Versions]