Radio Facts: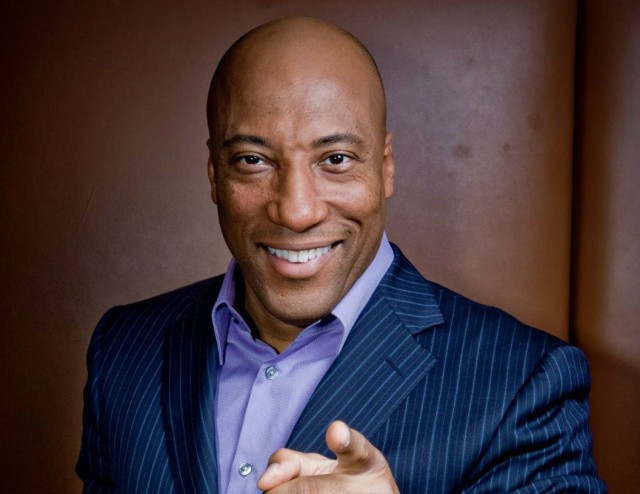 Byron Allen's Entertainment Studios, one of the largest independent producers and distributors of first-run syndicated television (TV) programming for broadcast television stations, has signed a long-term agreement with Nielsen for linear and digital measurement services. The agreement makes available Nielsen's best-in-class TV measurement for TV programs and commercial content in broadcast syndication and across all seven of the Entertainment Studios HD cable television networks. The Entertainment Studios HD networks include: PETS.TV, COMEDY.TV, RECIPE.TV, CARS.TV, ES.TV, MYDESTINATION.TV, and JUSTICECENTRAL.TV and collectively they reach nearly 80 million subscribers nationwide. 
"Nielsen's world-class tools and measurement systems will continue to help us demonstrate the total value of our audience with this long-term deal," said Byron Allen, Founder, Chairman, and CEO of Entertainment Studios. "We are thrilled to be working with Nielsen as we look to unlock the full potential of our content, broadcast television programming, cable networks, and digital platforms for advertisers."
Nielsen's rich datasets will enhance Entertainment Studios' ability to fully analyze and showcase audience's characteristics, viewing habits and content engagement. When this additional wealth of information is combined with smarter and actionable advertising spend intelligence, it delivers enhanced value to Entertainment Studios during the media buying and selling process.
In addition, the Entertainment Studios digital video-centric news platform The Grio will leverage several solutions from the Nielsen Total Audience Measurement framework including Nielsen Digital Content Ratings (DCR) and Nielsen Total Content Ratings (TCR). The activation of Digital Content Ratings and Total Content Ratings will deliver daily updates that enable the comparison between digital and linear audiences with comparable metrics. The integrated solutions will provide unduplicated audience metrics that simplify the media selling process and assist with optimizing their available ad inventory regardless of the platform and ad load.
"Today's television environment is complex and requires faster, more powerful and flexible tools that cut through the clutter and deliver smarter insights that help inform business decisions," said Peter Bradbury, Managing Director, Nielsen National Client Solutions. "Nielsen's wide-range of products and services empower clients like Entertainment Studios to go beyond topline analysis and look at deep, in-market trends of how their linear and digital properties are performing. We are excited to take our relationship with Entertainment Studios to the next level by delivering a complete set of solutions that provides them with comparable metrics for digital and TV."