Radio Facts: Radio Facts: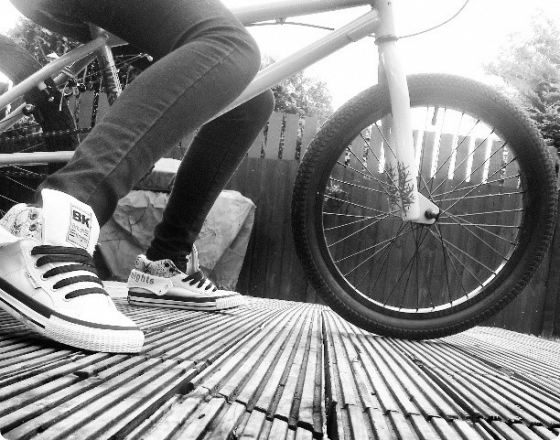 Born and bred in NYC, BRITISH KNIGHTS—the ubiquitous sneakers of the 80s and 90s—will be making a comeback with a series of landmark collaborations with exclusive designs dreamed up by the world's hottest up-and-coming artists. The power team behind this rebrand is JSSI, Inc., the original family owned company that launched the brand, along with renowned designer and artist Dr. Darren Romanelli ("DRx") who will be serving as creative director, and groundbreaking entrepreneur Scooter Braun of SB Projects.
First made popular in the 1980s during the explosion of hip hop music music and graffiti art, memorable commercial spots included hip hop music pioneer Kool Moe Dee and spokesperson M.C. Hammer. British Knights (BKs, for short) captivated audiences with their cheeky, self-assured catchphrases like "How You Like Me Now?" "Choose Change" and "The Shoe Ain't Nothin' Without The BK button", presenting an alternative to the all-encompassing Swoosh, a fresh take on the footwear game – all with a sly smile.
Artists are the new athletes this time around. These fresh collaborations will take BKs out of the past and straight into the future. Tapping into the vibrant artistic minds from around the world, this new era of British Knights will encompass designs that inspire, motivate, provoke and prevail, looking back on its legacy and pushing it full throttle, into the future.
"Back in the day British Knights was on top of the world, redefining the shoe game and hip hop music culture," explains Scooter Braun of the collaboration and revival, "We're bringing BK back for all the people that fell in love with them in the 80s and 90s, and exposing them to a whole new generation of tastemakers and artists."
"What I do is contemporize classics and rejuvenate beloved brands," adds Dr. Romanelli," so in a sense I'll be serving as BK's in-house 'doctor'. My job is to take a sneaker brand that has a solid fan base already and inject it with a fresh, youthful take. My love for art and Scooter's background in music will be key in our approach to BK. For us, artists are the new athletes."
"In speaking with consumers and retailers, everyone was looking for something different so I felt like why not shake up the industry again and re-launch my family owned brand that did just that three decades ago. With that idea we knew to do it right we would need the right partners who were of the same mindset of changing the status quo" explains David Schwartz.
British Knights will be available at select high-end retailers nationwide, beginning March 15th, 2014.