Following 2019's acclaimed debut album The Omnitone Collection, Elder Island's new ten-track record Swimming Static sees the band reach new heights of expertly crafted experimentation. Flitting between the surreal dream-state of electronica and the storytelling-esque lyricisms of indie, the new album tempers introspection with a coveted taste of feel-good pop, offering dashes of neo-soul at the core.
Named after the agitation and general listlessness felt during lockdown, the trio are carving out a genre-defying space, with infectious songs that shapeshift and captivate.
What the press is saying:
'"Alluringly hypnotic vocals courtesy of lead singer Katy Sargent with a slow but sticky beat that builds to an ethereal climax. The booming synths and wide-open soundscape earns its place as one of the most solid dance-tracks in Elder Island's discography."
– The Alternative on "Sacred"
"Upbeat and underscored by a funk-led bassline, vocalist Katy Sargent's reverb-laden vocals glide through a glistening dancefloor, shifting between gradually building synth keys, into full force electro-pop." – Velvet Independant on "Purely Educational"
"Feeling like the lovechild of Arctic Monkeys' A.M. and Warpaint's Head's Up, the swanky pop sound plays a tug-o-war with dark and light."- The Alternative on "Feral"
"[Swimming Static] seethes with boredom, thrill, fear and horror. It's yet another entry into the setlist at the club at the end of the world. You're going to love it." – Gigwise
"Elder Island Create Genre Defiant Comfort Food For Your Ears On Stylish Electro-Tinged Beauty Swimming Static" – Rock and Roll Fables
"The track, gushing with synths that bounce with the determination of an animal on the prowl, is destined for the radio and worldwide acclaim." – Play Too Muchon "Sacred"
"Their emotional and experimental take on music is hard-hitting" – One Great Song
Speaking about the album which was recorded over the past year in their home studio, Elder Island explain: 

"Swimming Static is an album born of freeform musical expression, shaped by overcoming challenges and fortified by the severity of focus bestowed upon it. The album explores our disposition towards nostalgia and reflection. The fallibility and changeability of history, myth and memory. Within the tracks we learnt to apprehend and appreciate the turmoils of the present by looking elsewhere but all the time striving to pledge ourselves to the moment."
Alongside this, the band have worked with longtime friend and director Nic Kane to capture the 'Making Of' process of the new album. A mix of studio footage and talking heads, the 16-minute short film explores the band's processes in depth, tracing songs from early handwritten notes to studio jams and finished pieces. With a shining DIY ethos, they highlight the creative freedom their independence has allowed them.
Watch the documentary here:
Documentary Credits:
Directed by Nic Kane (@_nic_kane)
Cinematography: Nic Kane and Dominic John  ( @_nic_kane and @domjohn_dop)
Editor: Nic Kane (@_nic_kane)
Sound design: Jasper Trim and Nic Kane (@jaspertrim and @_nic_kane)
Audio mix: Jasper Trim (@jaspertrim)
Vfx: Jordan Martin (@double_vision_studio)
Colourist: Cam Sander  (@cam_sander)
All tracks written and performed by Elder Island 
UK TOUR DATES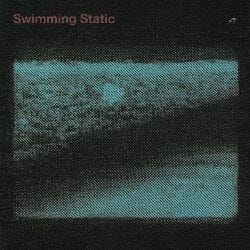 October 9 – Brighton Chalk
October 13 – Newcastle Wylam Brewery
October 14 – Glasgow Queen Margaret Union
October 19 – Manchester Academy 2
October 20 – Dublin Button Factory
October 26 – Birmingham Institute
October 28 – Bristol SWX
November 2+3 – London Oval Space

Buy tickets here: https://www.elderisland.com/