Ronnie, Bobby, Ricky, Mike, Ralph, and Johnny paved the way and kicked down doors for an entire generation of young male bands in the '80s and beyond, including New Kids on The Block and the current boy band stars BTS. They were followed in the 90s by Jodeci, whose swagger and soul perfectly complemented the changing hip-hop sound.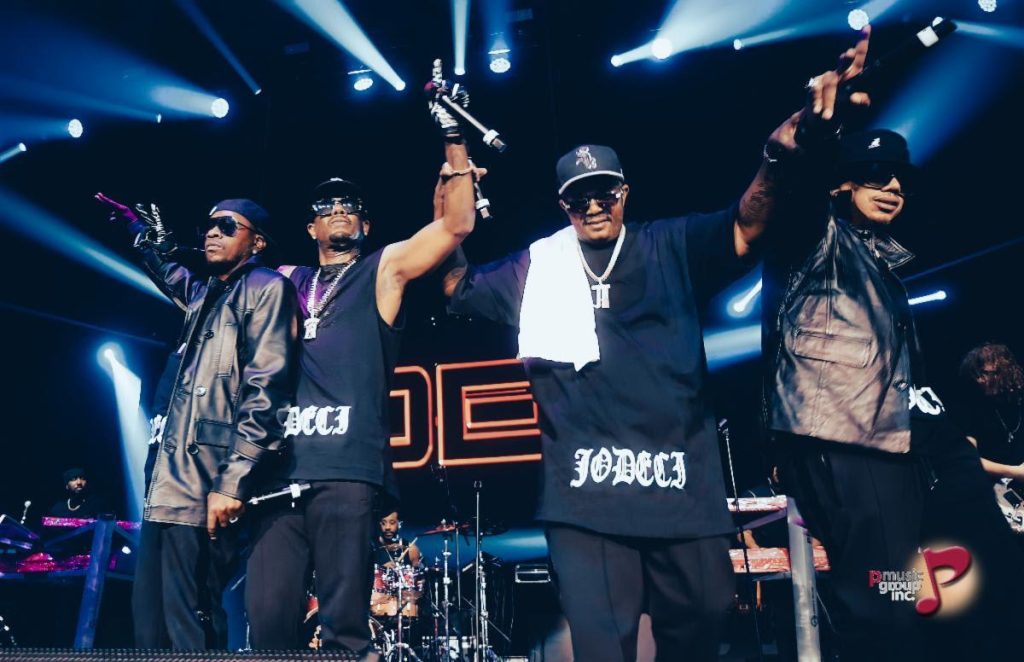 On the first date, in Columbus, GA, the Black Promoters Collective kicked off an incredible start to day one of New Edition's "The Culture Tour." With a nearly packed venue to jump the show off, all four members of Jodeci rocked an amazing forty-minute set.
The original "Mad Band" brought back the 90s Bad Boy high-legged stomping swag hit after hit, after hit. K-Ci's voice rang crystal clear while Jo Jo delivered smooth as butter vocals. And, of course, brothers Dalvin and DeVante brought their rock star swagger to the stage, keeping the audience on the edge of their seats.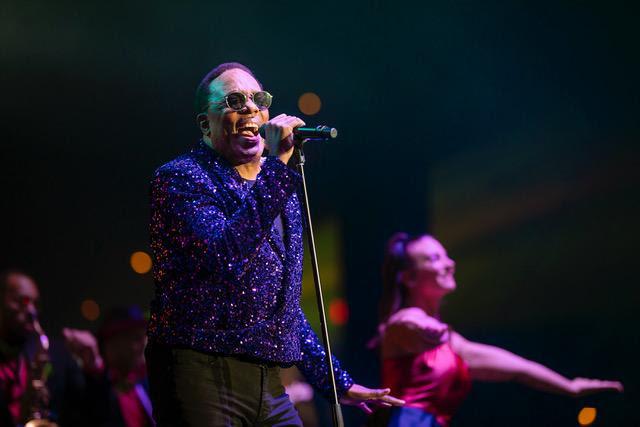 Finally, the headliners New Edition started their show, taking it back to the crew's origin with girls not only rushing the stage but jumping on the stage to get at the founders of the boy band era. NE wowed the crowd with a ninety-minute 27-song set, giving fans five acts for the price of one. Not only did they play New Edition hit songs, but fans were treated to hits by BBD, Ralph Tresvant, Bobby Brown, and Johnny Gill.
With patented footwork and their branded, razor-sharp choreography on full blast, New Edition never missed a beat. Throughout multiple exchanges of infectious camaraderie, these life-long friends punctuated the evening with their display of an unbreakable brotherhood bond worthy to be praised!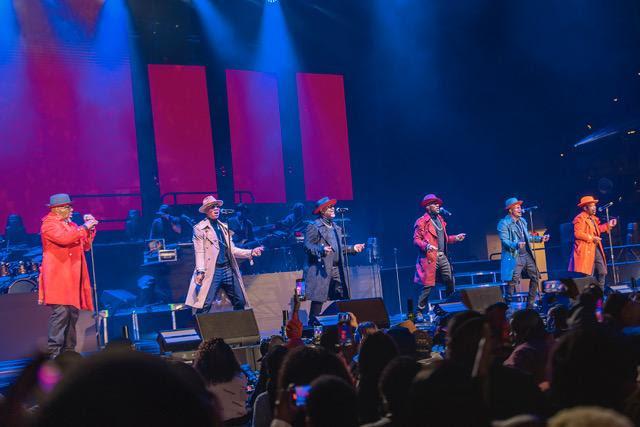 2/19     Birmingham, AL                            Legacy Arena at BJCC
2/20     Atlanta, GA                                   State Farm Arena
2/24     Philadelphia, PA                           Wells Fargo Center
2/25     Norfolk, VA                     Chartway Arena (No Charlie Wilson)
2/26     New York, NY                              Madison Square Garden
2/27     Baltimore, MD                     Chesapeake Employers Insurance Arena (No CW)
3/2       Boston, MA                                  TD Garden
3/4       Cleveland, OH                              Rocket Mortgage Fieldhouse
3/5       Chicago, IL                                   United Center
3/6       Detroit, MI                                     Little Caesar Arena
3/11     St. Louis, MO                                Enterprise Center
3/12     Cincinnati, OH                              Heritage Bank Center(No CW)
3/13     Memphis, TN                                FedEx Forum
3/18     Oakland, CA                                 Oakland Arena
3/19     Las Vegas, NV                              Michelob Ultra
3/20     Los Angeles, CA                           Crypto.com Arena
3/24     Dallas/Fort Worth, TX                    Dickies Arena
3/25     Houston, TX                                  Toyota Center
3/26     Bossier City/Shreveport, LA           Brookshire Grocery Arena
3/27     Oklahoma City, OK                        Paycom Center
3/31     Washington, DC                             Capital One Arena
4/1       Newark, NJ                                    Prudential Center
4/2       Greensboro, NC                            Greensboro Coliseum
4/3       Charlotte, NC                                 Spectrum Center
4/6       Jacksonville, FL                             VyStar Arena
4/7       Tampa, FL                                      Amelie Arena
4/8       Savannah, GA                                Enmarket Arena
4/10     Miami, FL                                        FTX Arena
In partnership with The Black Promoters Collective, a 100 percent Black-owned promotions company composed of veteran live entertainment promoters, The Culture Tour tickets are currently on sale.