Michael Jennings, 56 a longtime paster with Abundant Life Church in Sylacauga, Ala, thought he was doing a good deed by watering a neighbor's grass while they were out of town.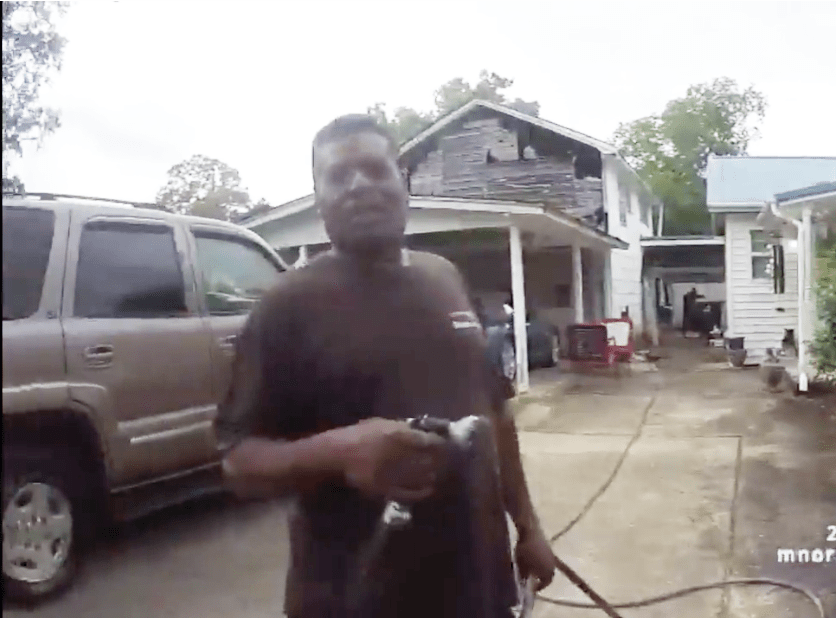 Then the local police pulled up and Jennings, like many other Black men, immediately felt uncomfortable and he felt, like many other Black men, that the situation would not be in his favor even though he was simply doing an act of human kindness.
Sure enough, he was arrested. Jennings said he could tell by the tone of the officers' voice he was already guilty of committing a crime he didn't commit.
He was placed in the back of the patrol car and then charged with obstructing government operations. Officers state a criminal complaint was filed.
The arresting officer is not being identified. Jennings was later told there was a call about a suspicious vehicle in the neighborhood that was not supposed to be in the yard of the vacationing neighbors' home.
The white woman who called the police then came out of her house and admitted it was her fault and that she knew Jennings and recognized him during the altercation with the police.
SEE THE VIDEO OF THE ENTIRE INCIDENT HERE
Jennings was still arrested and charged. The charges against him were later dismissed by a municipal judge but Jennings is not done with the situation describing it s traumatizing and has therefore sued the police department.