Radio Facts: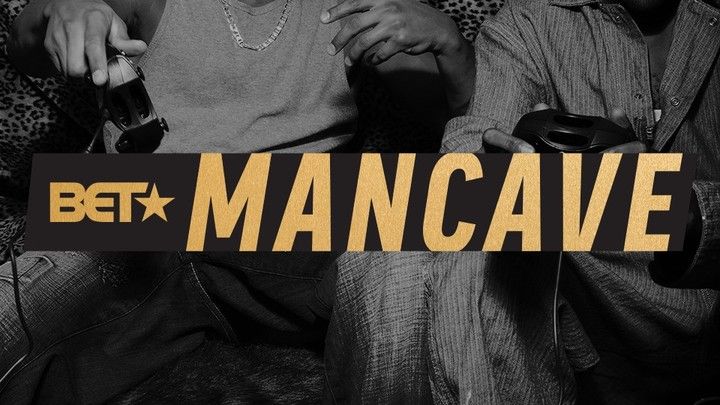 BET Networks reveals the cast of its new late-night original series BET's MANCAVE. Singer/songwriter and actor Tank, comedian Gerald "Slink" Johnson (Black Jesus) and hit-making producer Marcos "Kosine" Palacios join previously announced TV personality and Executive Producer Jeff Johnson as the official cast of the 12-episode weekly half-hour series. From Executive Producer Steve Harvey and Truly Original, this progressive new talk format assembles a diverse group of black men who will share unadulterated and provocative views about life, love, politics, sex, pop culture and more. Through humor, genuine emotion and heated debate, the cast will discuss their own opinions and experiences, while revealing what it's really like to navigate the world as an African-American man. These outspoken men will kick back and get transparent about today's hot-button topics. Four guys. Different worlds. Lots of opinions. BET's MANCAVE opens its doors January 18, 2018 at 10:30 PM ET/PT.
 R&B star Tank is a Grammy-Award winner who also starred in BET's record-breaking series "The New Edition Story" (aired January 2017) as MCA Records executive Jheryl Busby. The father of five was recently engaged to girlfriend Zena Foster, mother to two of his children, earlier this year.
 Actor, producer and comedian Gerald "Slink" Johnson is best known for his hilarious yet controversial role as "Black Jesus" on Adult Swim and The FXX series "Chozen," but viewers might be surprised how his traditional upbringing in Arkansas has shaped his views today.
 Marcos "Kosine" Palacios is one half of the producing duo Da Internz, which has created monster hits for artists like Rihanna ("Birthday Cake"), Nikki Minaj ("Anaconda") and Big Sean ("Dance (A$$)"). Kosine is also an on-air personality at Apple Music Beats1 Radio. He's a Chicago raised, college graduate whose Afro-Latino (Panamanian/Guatemala) heritage will add a unique perspective to the mix.
Each episode will feature a new celebrity guest who will join the guys as they offer an unfiltered look at what men REALLY talk about within their inner circle of male friends. Covering such topics as entertainment, sex and relationships, politics, current events, sports and much more, this no-holds-barred conversation provides a fresh take on black men's views of what's happening in today's culture.
 Every episode of BET'S MANCAVE will also feature a variety of irreverent weekly segments, including field packages driven by the men or by one of the show's correspondents on assignment. From man on the street interviews to physical and mental challenges, hilarity and fun is sure to ensue.
Starting January 18, BET will keep the cameras rolling during commercial breaks and BET Social will post custom content of the cast going deeper on the most engaging topic(s) discussed in that night's episode with the launch of BET Presents: Mancave Uncut(Working Title) on Facebook Watch. Facebook.com/MancaveBET will be the exclusive content hub that will feature exclusive content. Fans can also join BET's MANCAVE-dedicated Facebook Community group at https://www.facebook.com/groups/MancaveBET to keep the conversation going beyond the television screen.
 BET's MANCAVE is produced by Truly Original and East 112th Street Productions/Steve Harvey Productions. Truly Original's Steven Weinstock, Glenda Hersh, Bryan Hale and Jeff Johnson executive produce. Steve Harvey and Gerald Washington also serve as executive producers for East 112th Street Productions. Steve Barry and Joe Braswell will serve as showrunners.