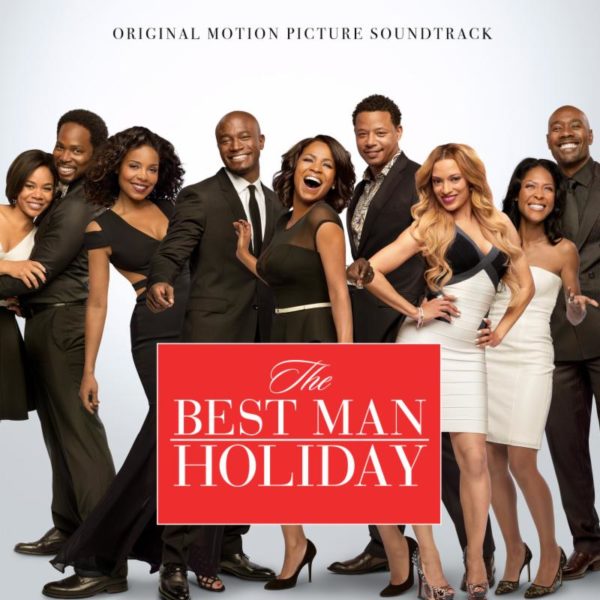 With the weekend box-office success of Universal Pictures' The Best Man Holiday, sales of the accompanying RCA Records Official Motion Picture Soundtrack has quadrupled, landing it at No. 2 and No. 4 on this week'Billboard Soundtracks and R&B Albums charts, respectively.
In addition to holiday music, the soundtrack also offers great R&B tunes including Charlie Wilson's "I Still Have You," New Edition's "Can You Stand The Rain" and a soul-stirring duet of Stevie Wonder's "As," performed by Marsha Ambrosius and Anthony Hamilton, both of whom have cameos in the film.
Tonight (11/20), Charlie Wilson will perform the standout track "I Still Have You" on Late Night With Jimmy Fallon and sit in with The Roots for the entire broadcast, delivering some of his classic hits. The legendary singer recently performed the song on Jimmy Kimmel Live.
"I am a firm believer that music is essential to the entirety of a film going experience. The Best Man Holiday soundtrack is no exception," says Malcolm D. Lee, the film's writer and director and executive album producer. "The songs listed here not only make up the fabric of the movie, but many served as inspiration to the creation of the screenplay. With a combination of new R&B tunes and Christmas classics by contemporary artists, this is the soundtrack I heard accompanying this movie. I hope you enjoy it this holiday season and every year."
The Best Man Holiday – Original Motion Picture Soundtrack track listing:
01           Christmastime To Me                                       Jordin Sparks
02           Someday at Christmas                                      Mario
03           What Christmas Means To Me                      Fantasia
04           I Still Have You                                                   
Charlie Wilson
05           Christmas I'll Be Steppin'                                R. Kelly
06           This Christmas                                                   Mary J. Blige
07           Shelter                                                                   John Legend
08           Have Yourself A Merry Little Christmas    Monica
09           Winter Wonderland                                          Emeli Sandé
10           Can You Stand The Rain                                  New Edition
11           I Want To Come Home for Christmas          Ne-Yo
12           O Holy Night                                                       Jayda Brown & Jasmine Watkins
13           As                                                                            Marsha Ambrosius & Anthony Hamilton