Beasley Broadcast Group, Inc. (Nasdaq: BBGI) ("Beasley" or the "Company"), a multi-platform media company, announced today that it will report its 2021 fourth quarter financial results before the market opens on Tuesday, February 8, 2022. The Company will host a conference call and webcast at 10:00 a.m. ET that morning to review the results.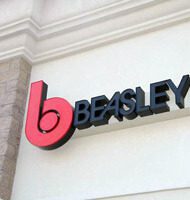 To access the conference call, interested parties may dial +1 773-305-6853, conference ID 2580362 (domestic and international callers). Participants can also listen to a live webcast of the call at the Company's website at www.bbgi.com. Please allow 15 minutes to register and download and install any necessary software. Following its completion, a replay of the webcast can be accessed for five days on the Company's website, www.bbgi.com.
Questions from analysts, institutional investors and debt holders may be e-mailed to [email protected] at any time up until 9:00 a.m. ET on February 8, 2022 Management will answer as many questions as possible during the conference call and webcast (provided the questions are not addressed in their prepared remarks).