Radio Facts: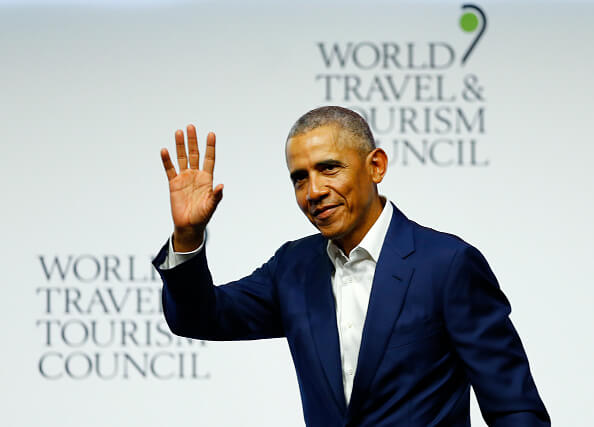 Summer may be coming to an end but former President Barack Obama wanted to drop his favorite musical hits of the season with his supporters.
As has been his tradition for the past few years, Obama has released a new playlist with his and former First Lady Michelle Obama's favorite songs for summer 2019. "With summer winding down, here's a sampling of what Michelle and I have been listening to—some new, some old, some fast some slow," he shared on Twitter. "Hope you enjoy."
The playlist features 44 songs, a subtle move to highlight his tenure as the 44th president of the country. Some artists featured on the list include Beyoncé, Stevie Wonder, Ella Fitzgerald, Robin Thicke, Jill Scott, among others. He also featured some surprising but major hits of the summer including Lizzo's "Juice and Lil Nas X's smash hit "Old Town Road (Remix) feat. Billy Ray Cyrus.
No matter your musical taste, there's something for everyone to enjoy here. Take a look at the full list below.
With summer winding down, here's a sampling of what Michelle and I have been listening to — some new, some old, some fast, some slow. Hope you enjoy. pic.twitter.com/BS5ri1lvxz

— Barack Obama (@BarackObama) August 24, 2019