Aswad Ayinde, the director of The Fugees' music video 'Killing Me Softly,'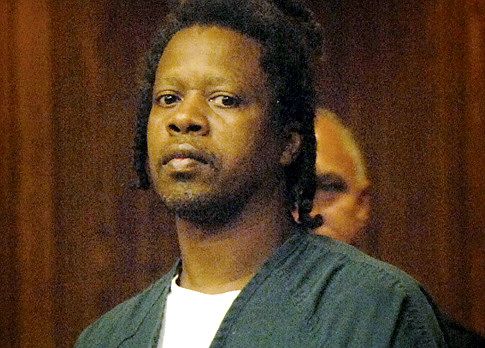 daughters and impregnating three of them.
Aswad Ayinde's former wife testified in state court Wednesday that he raped each of the girls because he believed the world was ending and his offspring would be the sole survivors.
Beverly Ayinde said the 50-year-old had an ongoing relationship with all the girls and said she was afraid to speak up against the immoral behavior because Aswad threatened to kill the family if anyone were to disclose the "dark secret."
The alleged assaults reportedly took place at an aband oned funeral home in East Orange. In all, five of Aswad's daughters were allegedly raped. Four of the girls were apparently Beverly's daughters.
According to court documents, the grand children were delivered by both Beverly and Aswad. Aswad, who was arrested in July 2006, was described by prosecutors as a "blueblood," or someone who believes in keeping his bloodlines pure." He is expected to be tried in five separate cases for the alleged attack..
The first trial is expected to take place this spring, where Aswad faces counts of aggravated sexual assault, sexual assault, lewdness, child endangerment, aggravated criminal sexual contact and criminal sexual contact.
In all, Beverly said she had a total of nine children with Aswad, during their 32-year marriage. She said the couple has been separated since 2002.