Audacy has promoted media veteran André Yancey to assistant brand manager of 94.7 The Block (WXBK-FM) in New York. With the move, Yancey transitions from Audacy New York sister station WCBS-FM 101.1 (WCBS-FM), where he has served as executive producer of "Scott Shannon in the Morning" since 2021.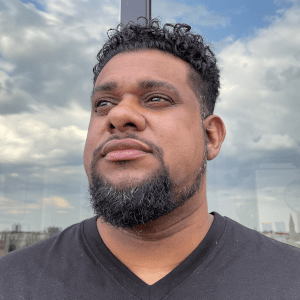 "I am so excited to have André on the Block team," said Skip Dillard, brand manager, 94.7 The Block. "His versatility and passion impress me every day. André understands and demonstrates the energy, content, social and digital finesse needed to cut through the clutter in today's media landscape."
"I want to thank Skip Dillard for inviting me to join this incredible group," said Yancey. "We have a great team with Nick Cannon, Shelley Wade and Ed Lover, with more on the way. The Block is a living, breathing organism that's quickly becoming a part of the community's social fabric. I extend gratitude to Chris Oliviero, Jim Ryan, and Scott Shannon for your blessings and support in embarking on this new venture. My time with WCBS-FM has been fulfilling and prosperous, with remarkable moments and milestones."
Before joining Audacy, Yancey served as creative strategist/content developer, including Carmen's Calls and Nick Cannon Radio. He served as Director of New Media for United Stations Media Networks developed apps for Alice Cooper, Chicken Soup for the Soul, Open House Party, and HardDrive Radio. His radio experience includes stops at 92.3 NOW in New York as personality/producer for the "Rollin' with Nick Cannon" morning show.