Audacy is proud to celebrate 100 years of WWL (WWL-AM/FM), New Orleans' premier talk radio station for sports, weather and current events since 1922.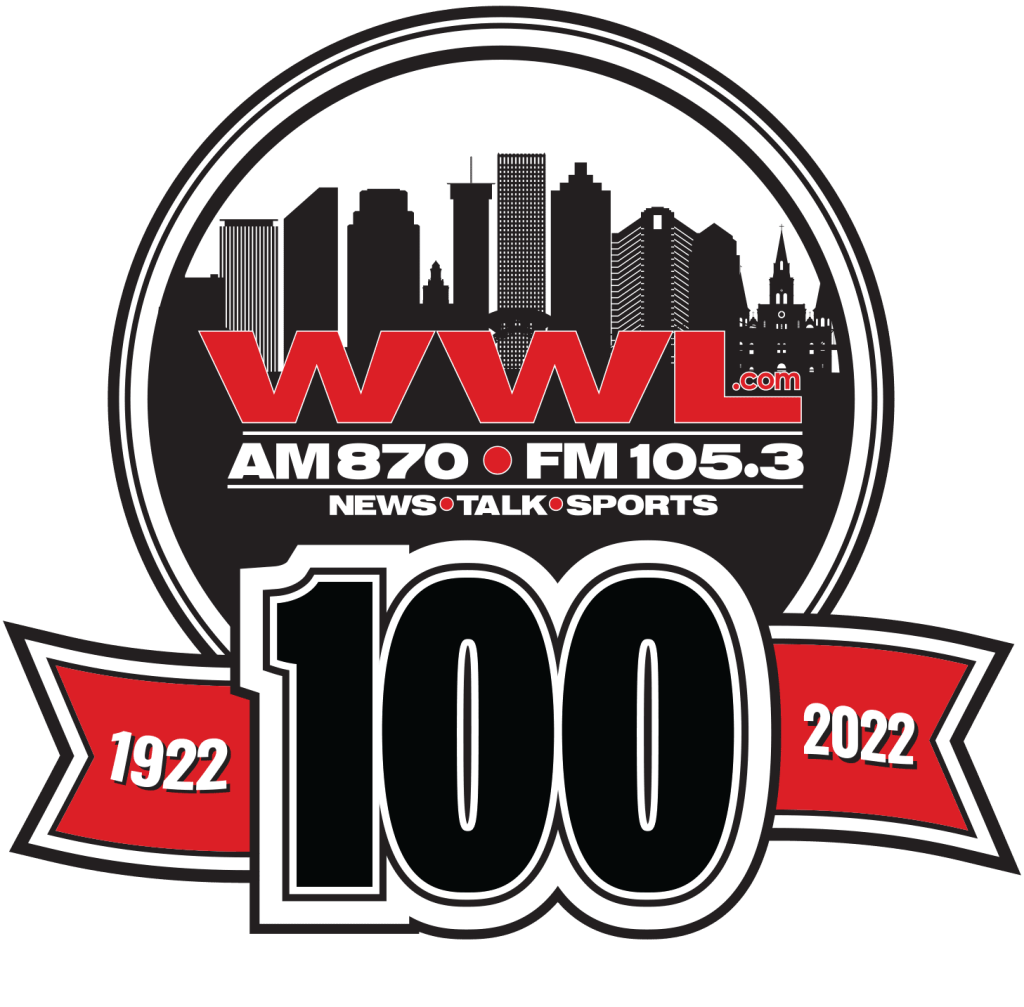 "As the first radio broadcast in New Orleans history, WWL has served as a reliable companion for the listeners of New Orleans when it matters most," said Kevin Cassidy, Senior Vice President, Audacy New Orleans. "Whether it is delivering reliable, vital information during hurricanes or celebrating some of the biggest moments in the city's sports history, this station is at the forefront in telling the story of the Crescent City. We're thrilled to celebrate this monumental year in our history and look ahead to the next 100 years of serving as NOLA's premier talk radio station."
Beginning this week, WWL will kick off its 100th anniversary celebration by welcoming special guests as part of its on-air programming. Guests include Gayle Benson, president and chairwoman, New Orleans Saints and New Orleans Pelicans; Drew Brees, former Saints quarterback; Archie Manning, former Saints quarterback and color analyst; Jim Henderson, legendary play-by-play announcer; Steve Scalise, congressman and minority whip of the United States House of Representatives; Marc Morial, president and chief executive officer, National Urban League, and former New Orleans mayor; Harry Shearer, actor, comedian and radio host; Frank Brigtsen, award-winning chef and restaurant owner; John Kennedy, U.S. senator; Tim Brando, FOX Sports commentator; Stan Verrett, ESPN anchor; and more, as well as Audacy president, chairman and chief executive officer David Field.
The station will also begin airing a collection of historical segments that will run throughout the year that link the present with some of the most memorable moments in station and New Orleans history, notably the station's coverage of the aftermath of Hurricane Katrina, audio of President John F. Kennedy on WWL's public service role during the Cuban Missile Crisis, and the station's coverage of the Saints 2009 championship. The station will also celebrate its centenary by hosting a VIP anniversary party alongside distinguished city icons on March 30.
Additionally, Governor of Louisiana John Bel Edwards, the New Orleans City Council and St. Tammany Parish president Mike Cooper have declared March 31 "WWL Day," which will recognize the station's place in New Orleans history and the preeminent role it has played in the community and the lives of its citizens – both in the past and continuing today.
WWL launched on March 31, 1922 as Louisiana's first radio station and the first licensed station in the Gulf Coast. Today, WWL continues to promote the Crescent City and its surrounding areas through its current renaissance while providing news, conversation, information, sports, traffic and so much more.
Listeners can tune in to WWL (WWL-AM/FM) in New Orleans on air, and nationwide on the Audacy app and website. Fans can also connect with the station on social media via Twitter, Facebook and Instagram.