Radio Facts: Radio Facts: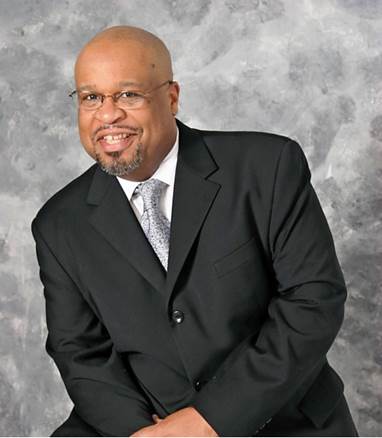 ASPiRE (@tvASPiRE) today announced the exclusive premiere of its new, original weekly "clean stand-up" comedy/reality series, "Laff Mobb's We Got Next" (#WeGotNext), hosted by "Star Maker," Co-Creator and Co-Executive Producer of "Def Comedy Jam" Bob Sumner. Filmed before live audiences at the El Portal Theater in North Hollywood, CA, "Laff Mobb's We Got Next"a delivers a new twist on stand-up, featuring over 32 fresh, funny African American comedians across eight hour-long episodes. Produced by Laff Mobb and New Wave Entertainment, "Laff Mobb's We Got Next" will premiere on Tuesday, February 18th at 10:00 p.m. EST.
"Laff Mobb's We Got Next" is an entertaining hour where reality meets clean comedy via performances and profiles of the next generation of great African American comics. The weekly series will take viewers into the "Clean Comedy Lab" casting room of Bob Sumner (co-creator/co-executive producer of HBO's "Def Comedy Jam" with Russell Simmons) as he sets out to answer the question, "Who's next?" Off stage and in the Lab with Sumner, celebrity casting assistants "The Turn-Up King" Red Grant (First Sunday, "Laugh Out Loud Comedy Festival") and "Boss Lady Be" Brély Evans (Sparkle, "Being Mary Jane"), along with "Bob's Right Hand Man" Carlos Koustas will help Sumner debate which of the 32 comedians is ready to be in the spotlight on stage. When selected, DJ Mike Smoove introduces each comic to the stage. No differently than the NBA draft, viewers will see clips and Sumner's interviews with the comedians talking about why doing clean comedy is so important and how it affects their lives.
"We are proud to partner with Laff Mobb and New Wave Entertainment to identify and spotlight a new generation of clean urban comics," said Paul Butler, general manager, ASPIRE. "Beginning February 18th, over 32 fresh, funny and up-and-coming comedians will be introduced to ASPiRE viewers over eight weeks. We expect 'Star Maker' Bob Sumner and producer Arthur Spivak will take "Laff Mobb's We Got Next" to the next level while entertaining and keeping ASPiRE viewers laughing each week. "
"After helping to discover stars such as Bernie Mac, Dave Chapelle, Chris Tucker, Bill Bellamy, Cedric The Entertainer, Mike Epps, Mo'Nique and others, I'm stepping in front of the cameras for the first time to help bring the 'Next' generation of comedians to the world," said "Star Maker," Co-Creator and Co-Executive Producer of "Def Comedy Jam" Bob Sumner. "I can't wait for ASPiRE viewers to meet and laugh with these 32 fresh, talented and funny men and women."
"Laff Mobb's We Got Next" promises to deliver a game-changing comedic experience at a time when clean Black comedy is poised to fill the void of young Black comedians on television in the groundbreaking mode of Flip Wilson, Bill Cosby and Sinbad to name a few. Finally…clean, wholesome, positive and most of all funny comedy that the whole family can enjoy!