Digital and Radio Facts: Radio Facts: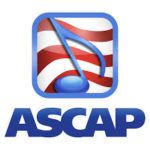 As some of you may have read, ascap recently filed a petition with the Federal Communications Commission (FCC), asking that it deny Pandora's request to buy an AM/FM radio station in Rapid City, South Dakota. ascap took this step as part of their ongoing efforts to protect their more than 465,000 members against Pandora's attempts to underpay songwriters and composers.
Pandora bought the radio station for one reason – to argue that it is entitled to pay lower musiclicensing fees for its billions of online-only internet music streams.
Pandora's acquisition of KXMZ was a stunt – and it won't serve the public interest or yours. Pandora's public statements are clear: they hope to use KXMZ as a bargaining chip in their relentless quest to pay lower royalty rates for their online music streams. But the reality is that even compared to other streaming companies, Pandora is actually paying very little for performance rights to the music that drives their business. In fact, every 1,000 plays of a song on Pandora is only worth about 8 cents to songwriters and composers.