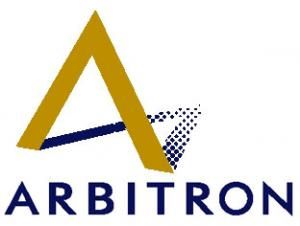 Columbia, MD; June 24, 2010 "" Arbitron Inc. (NYSE: ARB) announced today it has restructured its executive leadership team. The new management structure is designed to build a stronger partnership with our customers and to continue to enhance Arbitron's focus on the value and quality of its services."Over the past several months I have made it a top priority to meet with many of our customers and other key stakeholders," said William T. Kerr, President and Chief Executive Officer of Arbitron Inc. "I have found that feedback invaluable and I have incorporated it into this realignment. I believe this new structure is customer-focused and collaborative "" and can help support the growth of both the radio industry and of the Company."Effective immediately, Arbitron is implementing several shifts in leadership positions; realigning key organizational groups reporting directly to Mr. Kerr:
Sean Creamer takes on a newly created position of Executive Vice President of U.S. Media Services, responsible for the Company's radio and cross-platform services and operations. By consolidating these functions, Arbitron expects to enhance its ability to address the converging and integrated media strategies of our customers. Sean will continue to lead the Finance organization while the Company initiates a search for a Chief Financial Officer.
Tim Smith has an expand ed role as Executive Vice President of Business Development and Strategy. Smith continues to lead the Company's legal and regulatory matters with an additional focus on directing the Company's domestic and international strategy and identifying productive partnerships and business relationships.
Scott Henry has been named Executive Vice President, Technology Solutions, which integrates Henry's current responsibilities for Information Technology with oversight of the Company's Engineering and Service Supply Chain groups in order to further strengthen the Company's process and quality initiatives and streamline the evolution of the Portable People Meterâ"¢ technology from hardware design to software development.
Carol Hanley has been named Executive Vice President of Sales and Marketing which integrates the Company's marketing initiatives into her current responsibilities for the Company's sales; these combined responsibilities further the seamless execution of the Company's marketing and sales strategies.
Marilou Legge has been promoted to the new position of Executive Vice President for Organization Effectiveness and Corporate Communications with responsibility for the Company's talent and communications strategies.
As a result of these changes, Executive Vice President, Chief Marketing Officer Alton L. Adams and Executive Vice President, Customer Solutions Robert F. Henrick are leaving Arbitron. On an interim basis, Tim Smith will also have the Company's research department reporting to him while the Company initiates a search for a Chief Research Officer. "I thank both Bob and Alton for their contributions and their commitment to Arbitron, and wish them well in their future endeavors," said Kerr."It is an exciting time at Arbitron as we have made progress over the past several months," Kerr noted. "We look forward to an enhanced level of partnership with our customers and believe strongly that these changes have the Company well-positioned for growth and to maximize new opportunities."