Co-created by Bentley Kyle Evans and Rap Legend MC Lyte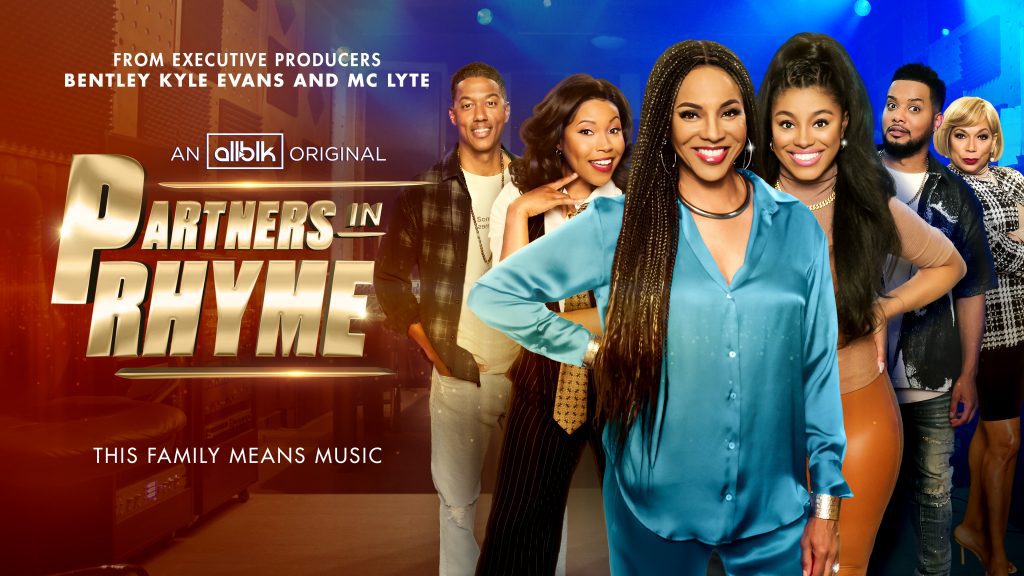 ALLBLK, the popular streaming service for Black television and film from AMC Networks, is set to premiere the hilarious second season of Partners In Rhyme on Thursday, October 13. The eight-episode original series is co-created by trailblazing rap legend MC Lyte and acclaimed writer Bentley Kyle Evans (Martin, The Jamie Foxx Show).
Fans were left hanging at the end of season 1, as Luscious T (Precious Way, ABC's Queens) was faced with a major decision…stay in LA with her aunt, Lana Crawford (MC Lyte), or return home to be with her mother, Shay (Tammi Mac, Games People Play).
The sophomore season picks up in the aftermath, resulting in deep personal turns for all the character's relationships as they are put to the test. Mekhi (Ron G., Insecure, Key & Peele) finally realizes he cannot ride on his sister Lana's coattails forever and attempts to refocus his own goals.
Lana's relationship with Boston (Wesley Jonathan, Monogamy) undertakes more ups and downs that question where they land as a couple. High-power label executive Hazel Wilson (Rolonda Watts) returns with more surprises. And with the label's "cash cow" now in limbo, will she be able to push Lana to begin a new chapter?
Executive Produced by Bentley Kyle Evans for Harvest Studio's, MC Lyte, and Lynn Richardson in association with production company Sunni Gyrl and 3L Productions. And Brett Dismuke and Nikki Love serve as Executive Producers for ALLBLK.