Radio Facts: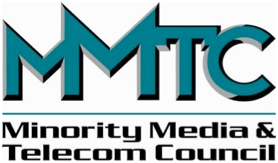 Just four days to go! This coming Monday, July 19, MMTC will convene its Eighth Annual Access to Capital and Telecom Policy Conference — at Washington's Renaissance Dupont Circle Hotel.This information-packed, two day conference is the place to be if you're an entrepreneur or an established media, telecom or broadband firm seeking deals and financing. Join 350 entrepreneurs, senior managers, bankers, venture capitalists, brokers and attorneys who will hear from legislators, regulators and CEOs about —
The future of broadband : content, distribution, deployment, distribution platforms, and how we'll close the digital divide
How to raise capital – with a special focus on media-broadband synergies and new entrant opportunities
How to access procurement opportunities in media, telecom and broadband , including those flowing from the broadband stimulus.
MMTC's stellar array of confirmed speakers includes —
FCC Chairman Julius Genachowski "" JUST CONFIRMED
FCC Commissioner Mignon Clyburn (by video link) – JUST CONFIRMED

Congressman Bobby Rush

Jeff Valdez "" Co-Chairman, Maya Entertainment

FCC Commissioners Michael Copps, Robert McDowell and Meredith Baker

USDA RUS Administrator Jonathan Adelstein

NTIA Chief of Staff Tom Power

Former FCC Broadband Initiative Director Blair Levin

Women in Municipal Government President Daisy Lynum
InterMedia Partners Chair Leo Hindery

RLJ Equity Partners, LLC Vice President Jerry L. Johnson

TechNet Chair Rey Ramsey

USTelecom President Walter McCormick

NAB President Gordon Smith

NCTA President Kyle McSlarrow

Information Technology Information Council President Dean Garfield
The conference will feature a three-hour Financial, Transactional and Procurement Forum, where entrepreneurs will meet one-on-one with bankers, investors, brokers, lawyers and procurement officers.Space is still available "" registration and a program schedule are at https://mmtconline.org/?page_id=91.