Radio Facts: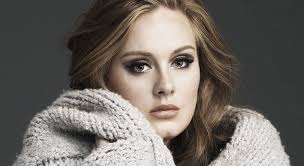 ADELE SETS NEW SALES RECORD
Adele's 25 has surpassed 1 million U.S. album sales in its second week of release, making it the only album in Nielsen SoundScan history (since 1991) to sell at least one million copies in two separate weeks, according to Nielsen Music.
Last week, 25 made history by becoming the fastest-selling album in a single week (3.38million for the week ending 11.26).
25 became just the 20th album to sell at least a million copies in a single week (in Nielsen history) when it arrived with 3.38 million sold in the week ending Nov. 26. Until this week, no album had ever sold a million copies in more than one week.
With just under one day of data still being processed for the week ending 12.3.2015, while sales of 25 in its first week almost evenly split between physical and digital formats, sales in the second week have been driven largely by the physical format with more than 75% of sales coming from CD purchases, buoyed by strong Black Friday and Small Business Saturday activity.
Billboard is scheduled to report 25's final second-week sales on Sunday, Dec. 6, once Nielsen has finished processing the full week of data.
Here's a look back at the record-setting numbers for 25's historic first week sales:
According to Nielsen Music, total U.S. consumption for Adele's 25 in its first week of release is 3.48 million, which includes 3.378 million album sales, 960,000 digital song sales, and 12.1 million on-demand streams.
25 sales comprise 41% of all U.S. album sales this week (8,202,000 total albums):
37.7% of all CD Album sales (4,536,000 total CD Albums / 1,713,000 are 25 CD sales )
47.9% of all Digital Album sales (3,431,000 total Digital Albums / 1,644,000 are 25 digital album sales)
25 sales comprise 50.2% of all Mass Merchant album sales (Target, Walmart, Costco, Kmart, Army & Airforce Exchange, etc.).
In Canada, total consumption for 25 is 312,000, including 306,000 Canadian album sales, 61,000 digital songs, and 944,000 on-demand streams.
25 album sales in the U.S. were 51% physical and 49% digital. In Canada, they were 53% digital and 47% physical.
25 broke both the all-time U.S. sales record and the Canadian sales record by its 4th day of its release.
It is the only album to surpass three million in sales in a week in the Nielsen SoundScan era (since 1991), and only the second to sell 2 million in a week.
The U.S. sales record had previously been held by N SYNC'S No Strings Attached since the year 2000 with 2.416 million first-week album sales; the Canadian sales record had previously been held by Celine Dion 's 'Let's Talk About Love' since November 1997 with 230,000 first-week sales.