Today, ABC Audio announced its Thanksgiving weekend programming including a country music special hosted by country icon Dolly Parton, a rock music special co-hosted by ZZ Top's Billy Gibbons and rock legend Peter Frampton, and an ABC News special profiling artists, artisans and creators across the country.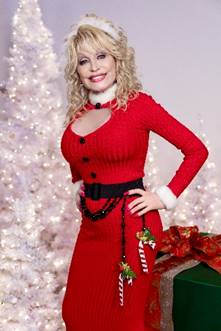 Country superstar Dolly Parton hosts ABC Audio's "Holly Dolly Holiday Special" from Front & Center. The three-hour special features the best new country holiday music, including songs from Parton's new album A Holly Dolly Christmas. Country stars Luke Combs, Carrie Underwood, Thomas Rhett, Keith Urban and more will share their favorite holiday memories and traditions, as well as their thoughts on Christmas 2020.
"Rock N' Reelz Thanksgiving Special 2020" is presented by Speakeasy and co-hosted by ZZ Top's Billy Gibbons, rock legend Peter Frampton, and ABC Audio's Matt Wolfe. The three-hour special looks back on the greatest rock songs from landmark films including Almost Famous, The Departed, The Commitments, Twister, and Fast Times at Ridgemont High. The program features music from The Rolling Stones, Debbie Harry, The Bangles, and much more.
ABC News Correspondent Aaron Katersky hosts "Celebrating the Arts." The three-hour special, with reporting by Correspondents Alex Stone, Jason Nathanson, Daria Albinger, Jim Ryan, Mark Remillard, and more, profiles artists, artisans, and creators who nourish Americans through their work.
The program features interviews with a craftsman turning junk airplanes into pieces of art and one-of-a-kind furniture, a photographer capturing the first moments of connection after COVID-19 lockdowns, and a poet whose words bring comfort. "Celebrating the Arts" also takes listeners to Kansas City's inimitable jazz scene, hits the streets with buskers, visits drive-in theater productions, and more.
Interested in becoming an affiliate? Contact Christopher Venice at [email protected].