Radio Facts:
ABC Audio Vice President and General Manager Stacia Philips Deshishku sent the following note to the Audio team announcing Lakeia Brown as Senior Producer, Race & Culture Audio Insights.
Team, 
I am pleased to share that Lakeia Brown starts with ABC Audio on March 9in the newly created role of Senior Producer, Race & Culture Audio Insights, part of our commitment to journalism that is inclusive, diverse and relevant to multicultural audiences.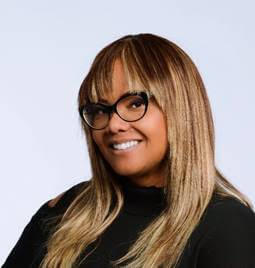 In her new role Lakeia will use her diverse skill set to act as a storyteller, researcher and social connector all rolled into one. She'll work closely with our amazing team to create and deliver new radio news products and podcasts, maximize sponsorship opportunities and participate in editorial story development, all while focusing on expanding Audio's reach with multicultural audiences. Lakeia will also serve as ABC Audio's in-house expert on all things research, connecting insights to actionable strategies that help drive reach and revenue for ABC Audio.  
Lakeia joins us from ABC News Research where her primary role was spearheading and forecasting sales estimates for all ABC News programs. She knows the advertising business inside out and has over 15 years of experience providing consumer insights and analytics for television networks including ABC, Disney, Comedy Central, Nick @ Nite, TV Land and BET. Lakeia is also a skilled writer. She penned countless articles for publications and websites, including O, The Oprah Magazine; Complex; The Recording Academy; The Atlanta Journal-Constitution; The Root; and ESSENCE, for which she interviewed the incomparable Maya Angelou. 
I'm excited to see what's next for our Audio business as Lakeia provides valuable knowledge that will allow us to grow and thrive, and I'm grateful for the support of Marie Nelson, Barbara Fedida, Tonya Dobine and their teams in this initiative.
Please join me in welcoming her to ABC Audio and congratulating Lakeia on her new role. 
Stacia