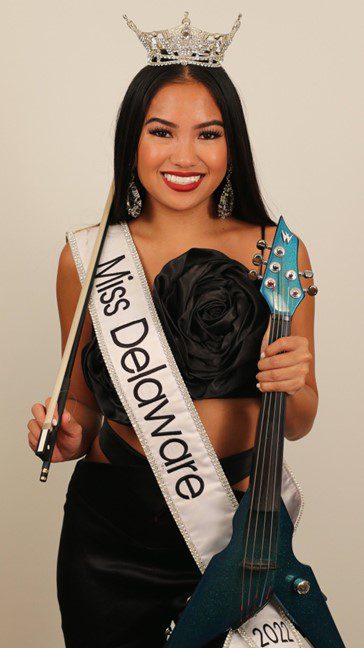 99.5 WJBR's very own street team member, Grace Otley, will be representing the state of Delaware in the 2023 Miss America Scholarship Organization Competition.
The Miss America Scholarship Organization Competition is being held this week, December 12, 13, and 15 at Mohegan Sun in Connecticut.
Now 23 years old, Grace has played a vital role in WJBR's street team since she was about 14. She has helped with numerous community events such as Turkeython, Wedding Extravaganza, Radiothon, and many more.
As Miss Delaware, Grace will be playing a pop contemporary song on her electric violin for the talent portion of the competition. She has played violin since the age of 3 and now currently performs at local non-profit events, weddings, and restaurants across the Delaware Valley area.
Grace has taken the initiative on raising her voice about adoption with her social impact initiative, "Adopt A New Mindset: Adoption Advocacy and Advancement".
In the past few months as Miss Delaware, she has partnered with State of Delaware Social Services, Cayuga Centers, the Murphy School, and Adoptions from the Heart. With this initiative, the young Delawarean plans to grow these connections and partnerships across the nation and advance the discussion around adoption through America.