Radio Facts: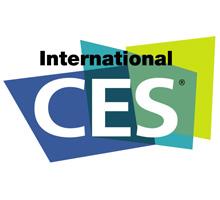 fitness, video and wireless industries attend CES. Corporate buyers and retailers, media, analysts, venture capitalists and manufacturers from 150 countries also come to CES to conduct global business.
Speaker proposals will be accepted through 5 p.m. EST, June 12, 2012. Proposals should be submitted online at: speaker.ce.org .
A full list of topics to be covered during the 2013 International CES conference program is now available.
UPCOMING EVENTS
2012 Spring Technology & Standards Forum
May 14-18, 2012, Dallas, TX
Producers Guild of America's Produced By Conference
June 8-10, 2012, Culver City, CA
CE Week
June 25-29, 2012, New York, NY
6Sight Future of Imaging Conference at CE Week
June 25-26, 2012, New York, NY
CEA Research Summit at CE Week
June 26, 2012, New York, NY
CEA Line Shows at CE Week
June 27-28, 2012, New York, NY
Eureka Park Challenge at CE Week
June 27-28, 2012, New York, NY
2012 SINOCES
July 5-8, 2012, Qingdao, China
CEA Industry Forum
October 14-17, 2012, San Francisco, CA
CEA Research Summit at Industry Forum
October 17, 2012, San Francisco, CA
CEO Summit and Board Retreat
October 17-19, 2012, Sonoma, CA
CES New York Press Preview featuring CES Unveiled @ NY
November 12, 2012, New York, NY
2013 International CES
January 8-11, 2013, Las Vegas, NV